My Friends' Own Bohemian Rhapsody
By Irina Pino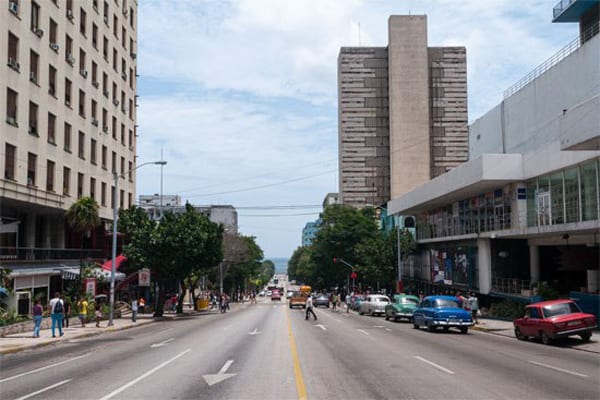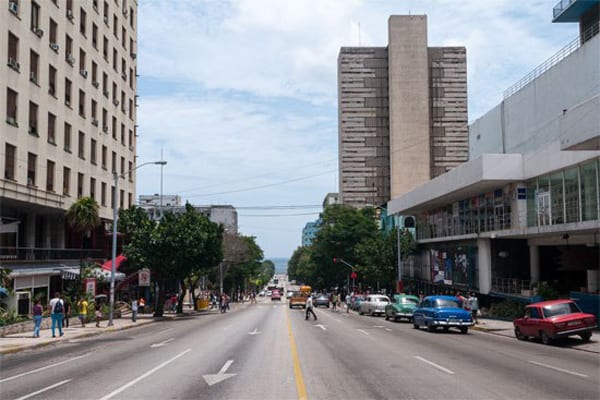 HAVANA TIMES – Watching the Freddie Mercury biopic and the incarnation of Queen's band members, I remembered my gay friends from the '80s, when there were police raids and they were locked up in jail cells, which they called "pateras" (maybe because they referred to patos or ducks, birds with a feminine appearance).
Pepe used to wear eye-catching clothes, he wore yellow, red, green or purple, and he would wear a tie and blazer in the middle of summer. He was the "bird of the float". Manolito was more conservative, he looked like a man, he wasn't effeminate.
The three of us used to go everywhere together. We would walk along La Rampa, but most of the time, we would end up sitting in the old Tea House on G street, which was frequented by homosexuals.
Suddenly, a policeman would appear and start asking to see everyone's ID cards, they would take many young people away. That night, it was the "bird of the float" gay's turn.
We were worried and we didn't know how to tell Pepe's mother, a refined woman who didn't want to accept that her son was gay. In fact, whenever there was a family occasion, he would introduce me as his girlfriend. I didn't like playing the part, but I did it for him as a favor. Were his relatives really that stupid? Taboos and prejudice blinded people.
He slept in that cold cell with other gays. Two policemen made him lower his boxing shorts and touched his behind.
We agreed to lie to his mom: we had gone to a party that would go on until the morning. Because those detained would be released the next day.
He never stopped dressing how he wanted to, he used to tell men that he was a copy of Marilyn Monroe, with his hips and legs. One of his lovers, who was a photographer, even took photos of him dressed as a woman. You can't see his face in these photos, just the waist down and from behind. He really did have great curves.
He finally made up his mind and invited his artist lover to go live with him in his home. His mother accepted him and even came to love him as another son.
Manolito's sexual experiences took place in the early hours of the morning. He would tell his boyfriends of the hour to come via the side corridor of his house, which led them to a patio where his room was. They had to be silent, not make any noise, because his family could wake up.
His father was a homophobe and even though his son never dared to tell him about his preference for men, he suspected it somehow. They hardly spoke to each other.
One night, a policeman arrested Manolito, he wanted to take him down to the station, but he said that if Manolito was good to him he would let him walk free. That meant having sex, of course. My friend gave in and took him to his room. Then, this guy harassed him and didn't leave him alone. He had to sleep with him a few times, until the policeman didn't come back anymore.
When the AIDS epidemic broke out, there was a witch hunt. There was talk about cars parking out the front of your house to take you away, that those infected were being locked up in Villa Los Cocos…, people also used to say that that place was like a five star hotel, where there was a swimming pool and you could have sex freely.
We were the first ones in my neighborhood to be called for a medical examination. I was thought to be a lesbian, a homosexual woman, and therefore, promiscuous. My friends already had their backgrounds, invented or otherwise.
People who hated us had given their horrible references. It was probaby the CDR president, and the block surveillance woman, who was old and a gossip, spending her days out on the roof terrace of her building to watch everything that happened.
We were terrified, we didn't want to do the tests. We thought up ways to go to another province, to maybe hide in a faraway place. But, we didn't.
Promiscuity was normal, nobody thought that a disease would come along that would do away with so many lives, and in such a dramatic way.
We plucked up the courage to go to the polyclinic center. We waited several days, trembling and praying for everything to be OK. They never came for us. Later, a nurse called us to tell us that we were healthy, and that we should be careful from now on.
We bought packs and packs of condoms. Even so, the stigma remained: we were black sheep for many years to come.