Mysteries and Small Pieces: a Tribute to Cuban Theater Director Vicente Revuelta
Irina Pino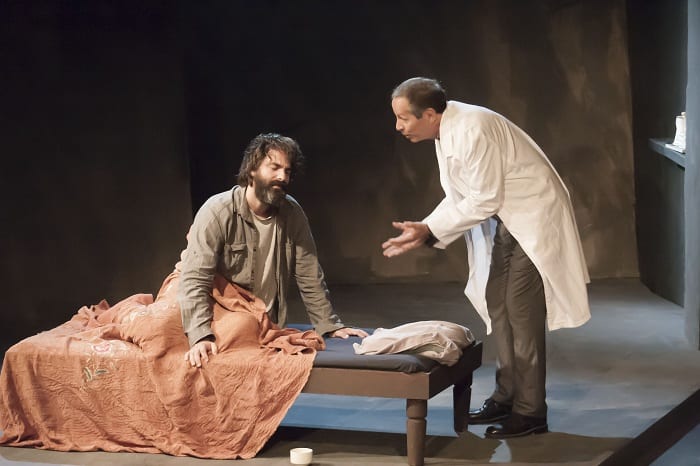 HAVANA TIMES – Playwright Carlos Celdran has just taken his new production Misterios y pequenas piezas (Mysteries and Smaller Pieces) to the stage at the Adolfo Llaurado theater, on 13 and D Streets, in Vedado, Havana.
Packing the theater for three weeks now, it is a tribute to Cuban director and teacher Vicente Revuelta on what would be his 90th birthday.
Recognized in Latin America as one of the most important theater directors in the 21st century, he also founded the Estudio Theater Group, alongside his sister Raquel.
Revuelta managed to bring about an avant-garde movement that broke old models, giving new life to theater stages.
Taking its name from a production by Living Theater, the play was written and directed by Celdran, as a way to make us understand that we are not only watching a theater piece, but life itself, full of allegories, and the starkest testimony.
He shows us the acting teacher's anti-pedagogical method to train up three young actors. However, it isn't only this, these are living portraits of people who chase their dreams.
Several narratives intertwine: the teacher's own, who is completely ostracized, and his relationship with his psychologist; the three young people who want to learn acting; and last but not least, the story of a theater director who faces censorship.
The violation of artists and civilians' freedom is discussed, getting straight to the point, as well as how the mediocrity of bureaucrats can destroy talent, without knowing the nature of true art.
The cast stands out for their great performance, especially Caleb Casas, who plays the teacher. His interpretation of Vicente Revuelta is so loyal that you can see it in how he adjusts his voice, his body language.
Right now, Carlos Celdran is one not to be missed on the Cuban theater scene. He has already proven this with Mecanica and Cien milliones, which deal with issues such as social denunciation and immigration.
Thus, I recommend you see and enjoy this play, without forgetting that it is the reflection of a Cuban theater artist.