Of Love and its Surprises
Irina Pino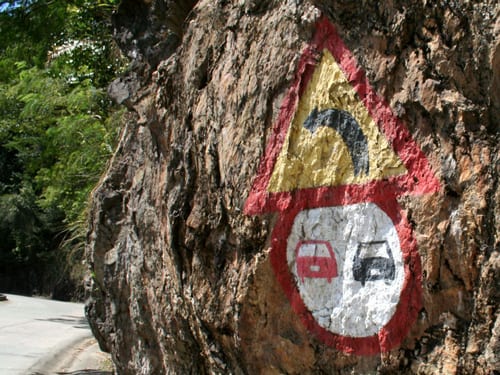 HAVANA TIMES — It's often been said that relationships between people of different ages lead to generational clashes. While this is true and this is what ensues most of the time, it is also true young women are often attracted by men over 40 and vice-versa. This leads to a kind of enchantment, as in the case of the famous couple, Charles Chaplin and Oona O'Neill (he was 54 and she was 18). But this is not the case I want to talk about.
The story is quite close to me. A young neighbor of mine who has sought spiritual advice from me fell in love with a mature man, someone we met one night when we went to Havana's Fabrica de Arte gallery and cultural venue.
We first saw him at the theater. Then, we went with him to a rock concert in the same venue. The man invited us to drinks and then to have a pizza at the bar. He was very kind, we had a conversation out on the patio, about art and thousand other things. He is a graphic designer and has money. He is also a highly educated man, which allows him to have a fluid conversation about different subjects, making him even more attractive.
Laura (not her real name) was smitten with the man, who even took us home in his car. I, of course, realized he liked my friend, as he couldn't keep his eyes off her, following her with his eyes when she went away. She found it next to impossible to maintain a conversation with him, as she doesn't like reading and doesn't go to the movies. Generally speaking, she isn't too cultured and is only interested in having fun. She's lazy and thinks learning anything is a waste of time.
Finally, they went out. He took her to museums and to restaurants. They had sex, lots of sex, or so she tells me. Immediately, he asked her to move in with him, for he had fallen in love with her. Laura was also in love. He was a marvelous, protective man who worried about her and treated her to whatever she pleased. She was the apple of his eye. She had no need to study or work, as he gave her all the money she needed.
I didn't think that was going to last, because of the age difference and their different aims in life.
I stopped seeing her, as, every time I phoned her to arrange something, she would tell me she was on her way out, that they were off to a house on the beach for the weekend and so on and so forth.
We became a bit distant. I didn't see her for months, until one day, while passing by her apartment, I decided to pay her a visit out of the blue.
She told me everything, while weeping from shame. At first, it looked like true love, until he suggested having threesomes with young girls and men, both young and mature. The worst part is that she had agreed, to please him, and become his sex toy. She was disgusted by those orgies.
I told her to press charges, but she refused. She's already 23 and he hadn't forced her to do it, he had only convinced her using intelligent arguments.
Even though I suggested she end that unhealthy relationship, she stayed with him for some time. She had developed a kind of dependence and her self-esteem had been undermined. She needed therapy and I offered to take her somewhere. She became violent and threw me out of the house.
Later, a common friend told me she had left the man, but the damage had already been done.