The Forgetful People Who Leave Cuba
Irina Pino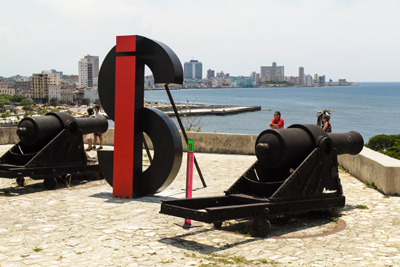 HAVANA TIMES — Over time, it becomes clear that very few friends who leave the country remain in touch with those who stay. This is particularly true of those who leave for the United States.
My friend "L" left three years ago. She was almost like a sister to me. We had a spiritual connection and, sometimes, we didn't even need to say a word to communicate with one another when surrounded by others. She went through tough times, when she didn't even have what to eat at home, and I was always there to help her.
I would also hide money in her house and phone her to tell her to look beneath this or that decoration, for she was very proud and didn't make a habit of asking for anything. I loved offering her help, it was something that came naturally. Before she left Cuba, however, she didn't tell me she had sold her apartment and distanced herself from me. She knew she was leaving the country, and it hurt to find out she left without saying goodbye.
This didn't make my friendship wane, mind you. I tried to get in touch with her via email for months, until she finally replied. She wasn't doing well and depending on others financially. We then started to write each other regularly and kept in contact. But she would then disappear again for long periods. Only when she ran into problems would she reappear. It's been about three months since I last heard from her.
Something similar has happened to Yanet, a friend of mine who lives in Cuba. Her soulmate barely ever writes her. He came to Cuba for a few days to see his relatives, threw parties and spent huge sums of money but didn't care to remember her for any of that.
Those who leave only speak of their problems, the bills they have to pay and how they barely manage to make ends meet. What could we say about or perennial lack of money and transportation, about the bureaucracy we have to deal with, the high price of food, the expensive and poor quality clothes that have gone out of style, our constant mistreatment and lack of solidarity amongst Cubans, the prevailing corruption, the stress of never knowing what we'll eat tomorrow? Despite all this, we survive, work and have faith, we look on the bright side of things, enjoying the bit of happiness we can find out there.
We don't waste time talking to friends about these daily woes, we concentrate on the nice moments we spent with them, we tell them we miss them and think about them – we don't even reproach them for anything, we merely express the wish to be close to them. However, they think we want to ask them for money, and they become defensive.
They see beggars where there's really only love.