The Soviet Films of My Cuban Adolescence
Irina Pino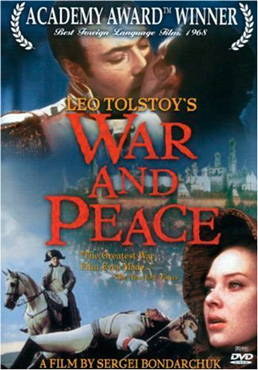 HAVANA TIMES — The other day I found out that Russian actor Oleg Yankovsky, known for his psychologically complex characters, died in 2009. The news saddened me deeply because, even though I hadn't seen him in any film in years, he was one my favorite actors during my adolescence.
His performances in Andrei Trakovsky's Mirror and Nostalgia were outstanding. Another film he acted in that I remember is Hunting Accident, an adaptation of a story by Chekhov. I recall I saw the movie first and then read the story.
This actor, who won many awards in the course of his theater, film and television career, was very dear to me – in the 80s, Cuba experienced the Soviet film boom almost directly and theaters screened very different and original movies.
I recall that the portrayal of the Battle of Borodino in Soviet director Sergeui Bondarchuck's War and Peace, an adaptation of Tolstoy's novel, made the film a true work of art, as did that ballroom dance scene (which has become a film history classic), with its costumes, lights and dancers performing a delicious and interminable waltz.
These films were our daily bread. Sometimes, we felt a bit saturated of Russian films, which were screened even on holidays. Looking at today's television programming, permeated by such artless, Z-class films (to call them something), films commonly shown on Saturday nights, films that come along and disappear without leaving any kind of mark, this makes me cling to my teenage memories, particularly those of the Soviet television series Seventeen Moments of a Spring, the saga of agent Stirliz written by Yulian Semionov.
Starring Vicheslav Tijonov, the series was a hit, both because of its direction and performances, and the novelty of using stock footage from the Second World War, intertwined with the stories of the Soviet agent who infiltrated the Nazi SS.
The series, if memory serves me right, first aired in 1976. I was in the sixth grade. It was shown in Cuba after 10 at night, and I wasn't allowed to stay up to see it. Since I was very curious, I would watch the television screen in secret from the adjacent room, and was even able to follow the plot, which would become rather painful at parts because of the hair-raising segments of documentary footage showing the atrocities of the Holocaust.
Elegant soviet cinema journals were sold at newsstands back then. Though most Soviet films dealt with war, there was also a good variety of comedies and other genres.
Solaris, Andrei Rubliov, The Cranes Are Flying, Moscow Does Not Believe in Tears and others became unforgettable films for me. With time, they have turned into gems: every time we take them out of their cases, they illuminate us, inviting us to think.