Cuba's Young Communists League Comes Out in Favor of the Use of Transgenic Crops
Isbel Diaz Torres
HAVANA TIMES – The recent Young Communists League (UJC) Congress held in Cuba has served to promote the use of transgenic crops in the island's agriculture.
One of the news reports on the congress aired on television showed the remarks made by delegate, who acknowledged Cubans have been consuming transgenic foods for some time and called for a wider use of these technologies.
Judging from how carefully the island's media (all under the control of the Communist Party) handle certain information, we can assume these remarks, included in the coverage among many others with any introductory comments, is one of those "subtle" ways in which power plants certain ideas in the minds of people.
Transgenic agriculture has been encouraged on the island for quite a number of years now, in violation of the Declaration of Cochabamba (signed by Cuba), which categorically rejects the use of transgenic crops.
I came across another contribution to this debate made by the UJC at a fair organized at Havana's Revolution Square this past Sunday, July 19, where a transgenic variety of corn (FR-Bt1) was promoted inside a tent set up by the National Toxicology Center (CENATOX).
This variety of transgenic corn has been grown in Cuban fields since 2008 and now, during this recent fair, they are making public an eco-toxicological study that allegedly demonstrates that this crop poses no threat to other beneficial species that make up Cuba's agro-ecosystems.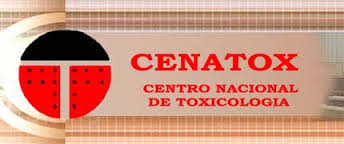 Interested to see these results, I asked those who were presenting the poster about the crop for more information. Concretely, since they were offering only a summary of the results, I asked to see the complete article (in order to read it), and a young man in charge replied that the research had been conducted by a military company and that he could not reveal the information I was requesting.
This is a very important issue, because the risks these crops pose to populations of insects and other arthropods have not been widely documented, as these studies involve complex research designs, require much time and high costs in terms of equipment, supplies and human resources.
In contrast to other countries, could Cuba have actually invested these resources to demonstrate the non-toxicity of Cuban transgenic corn? I doubt it very much, particularly bearing in mind the bio-safety violations that have taken place during the trials with this variety of crop on the island.
In case you don't know, CENATOX is the country's flagship toxicology entity and it is in the hands of the military. Concretely, they evaluate bio-products destined to agriculture that, for their subsequent registration and release into the environment, must be proven to be harmless through proper assessments.
Within this entity, the Toxicological and Environmental Assessment Department is entirely responsible for the eco-toxicological and environmental evaluation of chemical, biological and genetically modified products that are released to the environment.
In a pamphlet that was proudly handed out at the fair to anyone interested, they identified genetically modified corn and soy as the two "main products evaluated."
There is in fact no need to hide any of this, as the Cuban State does not legally prohibit the use of transgenic products anywhere, including the food industry.
Thus, this new anniversary of the Young Communists League has been a subtle offensive by the Cuban government, aimed at placing the issue of transgenics on the table.
As you can see, it makes no difference that, days before, an official announced that Cuba had no plans to import transgenic seeds, as, on the one hand, they're already doing so by importing grains from the United States and Brazil and, on the other, Cuban military officers and scientists are already producing these at home.