How Cuban TV Portrays Disadvantaged Communities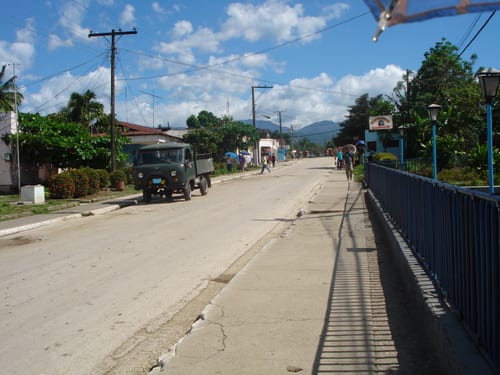 Jorge Milanes Despaigne

HAVANA TIMES — Cuban TV shows images of foreign people and communities living in extreme poverty in order to make us see how disadvantaged they are due to government's with little or no political will to help them. The objective is to obviously put them into contrast with Cuba's seemingly monolithic society, but there are also poor communities in this country too.
Lazaro is a colleague of mine from Buey Arriba, a town in the eastern Granma province, who came to study an English language degree 12 years ago in Havana and stayed on to escape the limitations his hometown suffers, as well as other reasons.
"I have met people here who are hypnotized by the Revolution's alleged achievements and they don't believe, or have any idea, that there are rural communities in Cuba that live in the same conditions they show on the news," he says.
"I have seen rural communities that have made very small or no progress in spite of their farmers' hard work sowing and harvesting crops like coffee, tobacco, cocoa beans, to name a few, with the dream of being able to increase their families' and community's livelihoods."
On TV, they only mention high production rates and exceeding targets, which makes one think that the quality of life in these rural communities should be high, if the Revolution was fair and equal.
I understand that these communities need attention and to develop without soil erosion, or damaging its inhabitants' sense of belonging. "You can't change their cultural habits by force or intervention," Lazaro remarks.
"It's important to carry out a socio-cultural study that allows us to understand their traditions, history, needs and desires, so as to prevent resistance or an exodus of residents in the face of government strategies. In short, bring about a progress that takes to local people into account," my friend adds.
"Maybe if this study had been carried out in your town, you would think differently," I told him, "and you might not be living in Havana and you would be translating documents there in Buey Arriba." Which he answered by shrugging his shoulders.