Jorge Milanes Despaigne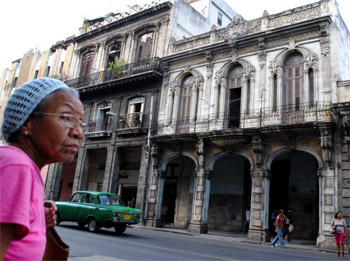 HAVANA TIMES, Feb 26 — Merely inviting someone over for lunch out of gratitude or on the occasion of some celebration presents a dilemma for most Cuban families. You have to give yourself several days to find everything you want to prepare, not to mention coming up with the money – and in both currencies.
My aunt Olga asked me to come to her house for lunch this past weekend. She's a retiree, so the money she receives isn't enough to cover all her needs. Nevertheless, apparently she wants to maintain this family tradition, though it's rarely practiced these days. So she asked me to share her delicious cooking with me.
With the intention of trying to help out with the expenses involved, I went to the market to buy a few ears of corn, some strips of bacon, as well as a few heads of garlic, a couple peppers, some onions and other spices for her to make her mouthwatering tamales. It was only her and me, so it wasn't a problem.
I made it over to her house early with everything and gave her an affectionate kiss. I noticed that she was a little surprised. It seemed she wasn't expecting me to get there so fast.
She invited me in, and on the way to the kitchen I told her what I had brought in the plastic bag from the store.
As I glanced at the kitchen counter, I saw that she had already marinated on a small plate a single piece of chicken (a leg and a thigh) – her meat ration for the month.
As I sat in a chair in the middle of the kitchen, I began to shuck the ears of corn. All I could say was that I wasn't going to eat what would cost her such a sacrifice.