Mango: What's Happened to the Errand Man?
Jorge Milanes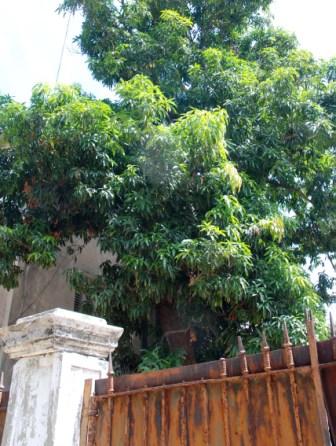 HAVANA TIMES — Mango is a strong man, with a kind nature and friendly face. He is 78 years old but his physical build allows him to take on the hard labor of a delivery man, a job which involves taking market purchases to families who hire him.
He has been a self-employed errand man, in this case transporting gas canisters, since 1994, when (to his surprise) his partner Romulo left him behind and traveled to the United States on a raft.
Since then, he grabs his wheelbarrow every morning and walks through the neighborhood looking for his customers' canisters, my own included when I need one. However, Mango was nowhere to be found yesterday and neighbors began to whisper, as it wasn't like him to miss work. As I was in need of his services, I decided to go to his house.
"I feel overwhelmed," he said after inviting me in, while I watched his nonconformist face carefully. "It isn't because of my work, but because sometimes I miss Romulo greatly."
Because I know him well, I knew that something else was going on as well as missing his ex-partner. So, I insisted and he ended up lifting his T-shirt with some difficulty to show me his wounded chest. He had been the victim of a gang of young men who had tried to rob him.
"Two nights ago, they came in through my neighbor's backyard and came to my terrace. I found myself forced to grab a piece of rebar to neutralize them in the darkness, but one of them managed to get too close and he attacked me," he said pointing out his injuries, "although he couldn't defeat me. Then, they jumped the gate and ran down the street. I couldn't see their faces."
Mango said that he had gone to the polyclinic and then gone to the police station on his way back. "Nobody in the neighborhood knows what happened, just you now," he added.
This old man, who does his name proud ("mango" is a name people use in Cuba for beautiful people), is waiting for the police to resolve this situation, as he ensures me that next time he won't hold back on his assailants.
Attacks or thefts are becoming more and more frequent in Cuba, when hearing stories about these kinds of crimes was very rare decades ago. However, when the financial crisis becomes a crisis of values, it's our youth who are the first ones to fall under and things like this happen. You feel like you're not safe even in your home.