New School Year in Cuba: Brands or Knowledge?
By Jorge Milanes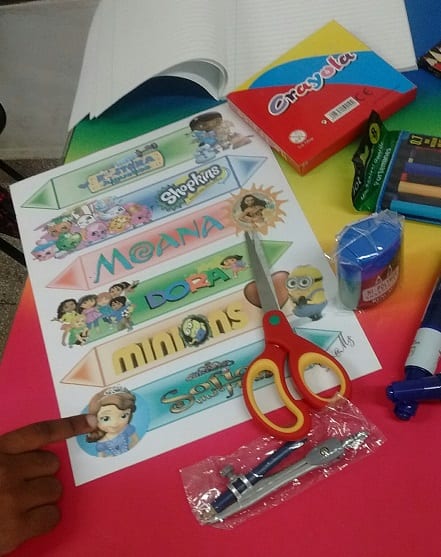 HAVANA TIMES – While it is true that education in Cuba is free, the beginning of a new school year makes many families go out looking for school items, which is now customary, and this is no easy feat on the salaries that most workers make.
Girls like backpacks, lunch boxes and pencil cases with pictures of princesses or ice cream, which come from the cartoons they watch on TV, so the price you have to pay for them is a challenge in itself.
Nevertheless, many families go to great lengths in order to satisfy students.
The same thing happens with uniforms, book covers, erasers and mechanical pencils, not to mention the shoes that many students want to wear to school, branded shoes.
In any case, we can't deny that there is a lot of enthusiasm when the new school year comes around, however, many families also mask the real objectives of learning with commercial symbols.
A few days ago, a friend of mine from Panama told me that education is free there and that the education system pays 20 USD per month to each and every student, plus students have to comply with the strict uniform that has been designed for them.
I remembered my teenage years, when school demanded that I wear the established uniform and take only the established items. Commercial brands weren't so much in fashion then, just a few shoes or sneakers brought over by some relative, but in order to prevent differences among classmates, we weren't allowed to wear them to school.
If I was wearing a conflicting symbol, which wasn't a national symbol, it meant that I couldn't go to school and would have to take my mother or father there to clear up the situation.
Those were times when conscience prioritized academic learning and not the struggle to see who was wearing the best make of shoes or backpack.
With today's intentions, we will have to wait and see how much our students actually learn this year.