Oscar Wilde and his Validity in the 21st Century
Jorge Milanes Despaigne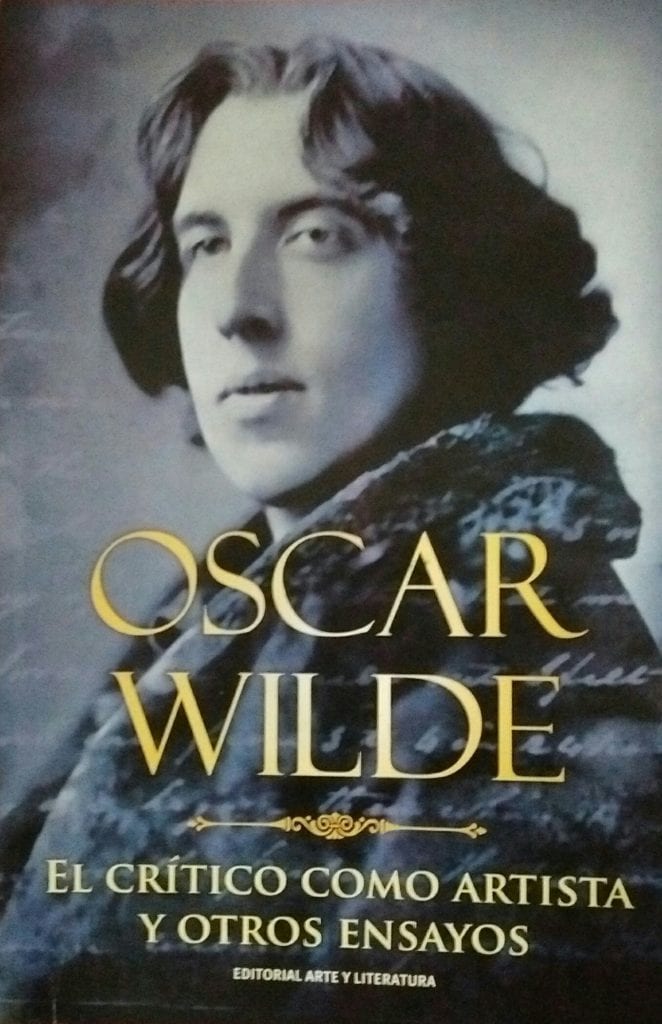 HAVANA TIMES — Daniel surprised me a few days ago with a copy of his first book which I have just finished reading: Oscar Wilde, the critic as an artist and other essays.
My friend graduated in Art History and still doesn't figure in the country's intellectual association, but his talent allows him to write accurate prologues for books, literary comments which are then published in magazines, on the radio and other media, as well as being a film critic on TV program Ve y mira.
His training as an art critic has led the Arte y Literatura Publishing House to value his work and make his dream of publishing the abovementioned book a reality.
Ever since he began writing it, he gave me the opportunity to read some paragraphs that would become the book's prologue and I was extremely interested to see the final result of that book because of the sharp and elegant way he dealt with the subject of Wilde.
I have read Oscar Wilde and I believe that this compilation, written by Daniel Cespedes, revives the work of someone who strongly opposed the stylistic standards of his time with his art, so much so that his work was censored and he was accused of disobeying the moral code of a society that was marked by rigidness.
Now, in the 21st century, a time where freedom and debauchery are dangerously confused, it'd be a good idea to go back and take a look at Oscar Fingal O'Flahertie Wills Wilde's work (his real name).
The book includes among its chapters: The critic as an artist First part (accompanied by some observations about the importance of doing nothing), The decadence of lies (these first two pieces are dialogues). As well as Feather, pencil and venom, The truth about masks, Man's soul under socialism and Oscar Wilde's Defense in front of a lawyer (the last one is also a dialogue).
This is the result of an in-depth study and analysis of what Daniel believes to be or interprets as being the "essay of good aesthetic taste", compiled pleasantly and exquisitely, in my opinion, with the aesthetic of one of the most universal essay writers, poets, novelists, playwrights and artists to ever exist.
Even though I'm no expert on the subject, I do value Oscar Wilde and I recommend this book to those who love Wilde's work and example as well as those who approach him with academic pretension. Congratulations to Daniel Cespedes for his book. We will be anxiously waiting for his next work.
The book can be bought at the Fayad Jamis bookstore on Obispo and Aguilar streets, Old Havana.