The Electricity Bill Goes Up and Up
Jorge Milanes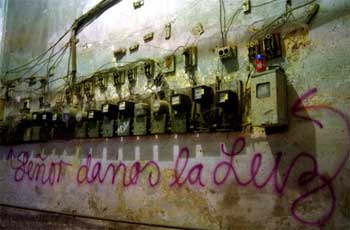 HAVANA TIMES – A colleague at work told me that she was renting a space in her house to self-employed workers. The business consisted in the printing of documents, photocopies, etc. Before she was renting out the space, she paid, with a lot of effort, about 300 Cuban pesos of electricity, which is equivalent to 12 CUC or USD.
Although the amount was high, almost equaling her squalid salary, she didn't worry so much, because, like many Cubans, she makes it to the end of the month thanks to the money she makes on the side, buying cheap and selling items, clothes, whatever.
When the printing business began, the electric rate rose, but it didn't worry her either, because it was paid by the renters. However, three months ago they closed when the printing equipment broke. Since then, in a way that my colleague does not understand, the electric bill continues to increase.
"I am very upset, surprisingly, the rate has reached 500 pesos (about 20 CUC) and that's impossible because at home she hasn't consumed so much energy. I can't pay it. "
My colleague tells me that on one occasion she asked for help from the printers, and they gave her the sum, but since then, she has had to pay it alone and is now two months behind.
"Then I went to the company to report the situation and a technician visited me and I showed him all the equipment. I don't have an air conditioner, which could make me reach that consumption. Supposedly he did his job, but we are in the fourth month and nothing has changed," she added.
"The company has changed the meter counters several times, but many people come to an agreement or bribe the meter-readers and collectors so that the bills aren't so high," I tell her. "But I do not," she responds immediately, "there are families who have much more electrical equipment in their homes but their consumption isn't as high."
"I suggest you turn off all equipment at peak times, see if the meter continues to turn, and if so, there is an electricity leak or someone from the building is connected to your meter," I said."
A neighbor suggested that I change the brakers, I'm going to do it, and if the problem continues, I'll cancel the business, because I guess when they go back to work my rent money will only be to pay for the electricity," she concluded.