Why I Write for Havana Times
Jorge Milanes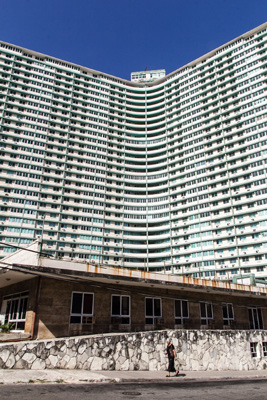 HAVANA TIMES — It gives me great pleasure to write for Havana Times because I am free to write about what I wish. I've been publishing my diaries (and sharing opinions, describing situations and commenting on socio-cultural phenomena, including those in my neighborhood) for several years now, always from my own point of view.
I have sometimes agreed and sometimes disagreed with the criticisms people level at me, but I have never been offended by any. I make a point of listening to and respecting the opinions of everyone.
After a very pleasant chat with a friend, I left her with a bit of "homework": to visit Havana Times. When I saw her again at Cuba's Book Fair, I asked her if she had had the chance to visit HT, and her reply bordered on the aggressive.
My friend (whose name I will not reveal for ethical reasons) apparently disagrees with many aspects of the page, including the editorial line which centers on criticisms of our country. She did, however, like the design of the page.
She believes that all media represent a party, a government, an institution, an organization, an association or some other interests. This is true, but it is also undeniable that everyone has the inalienable right to express what they think in the manner they deem appropriate.
So, if we are always subject to a power above us that gives or denies us the possibility of publicly expressing a decision, situation or problem, over and above certain "restrictions," calling for a site that favors the "well written" over what "can be said" suggests that my friend does not understand the freedom HT champions.
I took her age into consideration and concluded it was next to impossible to make her understand any of the explanations I offered her. She was brought up during Cuba's dogmatic years, where the possible was part of a utopian vision that today, without a doubt, stifles us more than anything else.
Faced with this situation, I told my friend what I said at the beginning. I also explained to her the need to learn how to listen, to tolerate others, that this is something needed by today's world, where nearly all of us are connected through different media, able to stay connected to the Internet the day through and allowing our lives to be "part of the show."
It is no longer just the "media". Each and every one of us are part of this virtual world through social networks, networks which, incidentally, very few have the privilege to access on the island, increasing our sense of isolation.
My friend went silent and changed the subject. So as not to push her, I agreed to the change in subject.
She may be afraid of the diversity of opinions that we always run into.