Jorge Milanes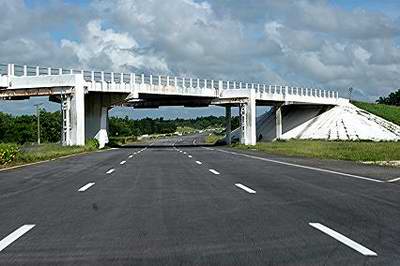 HAVANA TIMES — "I give hand jobs, blow jobs and the full package, whatever I need to do, though I don't like it. I have to feed my three kids and I would rather stand by the side of the road, and make more, than work for the State for a salary that's doesn't even cover my bus fare."
"Make more what?" I ask her.
"More money, of course," says Veronica, a former workmate I came across at one of the rotundas of Havana's OchoVias highway.
"Everything I've bought for my kids so far I owe to this. I would give my life for them. Their father doesn't even remember that that they exist."
"So, how do you manage it?" I ask her.
"In the morning, I take the kids to school and then I head down to the highway to hitch rides. I work different sections of highway – it's very hard work with the truck drivers," she tells me.
"I don't personally approve of the "work" that, according to you, is "solving" your problems," I tell her. "I understand it's the oldest profession there is and that you can make a lot of money, but you can also catch a lot of diseases. What are your rates?"
"My services aren't expensive. I offer variety and quality. There are special things I can do to satisfy my customers, depending on how deep their pockets go, with prices between 20 Cuban pesos and 20 Cuban Convertible Pesos (CUC). I work wonders for 20 CUC, I put extra effort into it. That's the price for Cubans, because a foreigner pays more. Those are the rates for nationals. I don't think they're too expensive, because no one has refused to pay me so far, let alone said no to this body."
She touches herself, revealing the rather impressive body she sells. I give her a close look, as this information has already been burned into my memory, and say to her:
"I don't drive a truck or work on the road, but, since you need work, we can go at it sometime. I also know a lot of friends you might want to meet and might be able to help you."
That's when a car stopped and I got on. I was finally able to take off. Another working girl, who was already in the car when I got on, looked at me, waiting for a sign.