The Atrophy of Collectivization
Kabir Vega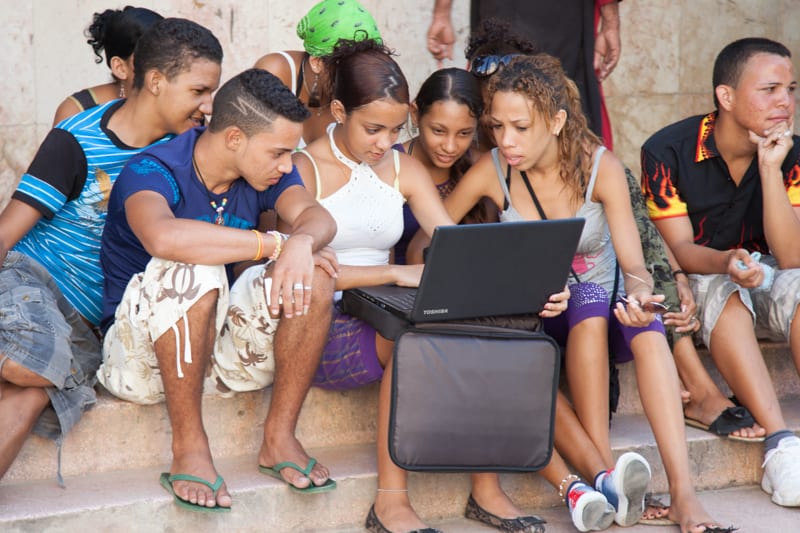 HAVANA TIMES — Ever since its triumph the Cuban Revolution has proved to be a sound example of unity. Everyone marching together in celebration of International Worker's Day on May 1st, and teachers, children, workers and the military standing side by side in a procession to throw flowers out to sea as a tribute to Camilo Cienfuegos.
There is also the Irrefutable unity at "voluntary" work days and the magnificent camaraderie at neighborhood Committee for the Defense of the Revolution (CDR) parties.
Cuba has never had citizens but a multitude throbbing with revolutionary spirit. Those individuals who do not manage to fit into this "everyone" are left without room and are rejected.
Ever since I was a child, when it was time for Physical Education class at school, we students had to take off our uniform and be in our underwear before putting on our sportsclothes in our classroom because we didn't have suitable locker-rooms. At this same school, when someone was told off for something, this was done publicly and it was meant for everyone.
As a result, young people and adults don't know how to argue in private or to settle their differences in a civilized manner; any conflict is reason for a scandal, for impolite shouting.
Mutilation of the concept of "individual" has created a great deal of damage in today's society. Not only have basic principles of education or morals been destroyed, the sacred concept of "customer" was also decimated.
A driver doesn't respect his passengers, he doesn't appreciate them getting into his car and someone who transports vegetables takes a lot more care of his product that those transporting people. The same thing happens with someone who sells things, they can treat you poorly if they want to because, at the end of the day, other customers will come… and why are you so special?
It was already miserable enough to watch packed-out buses, but with the arrival of the internet in Cuba, the same scene can be found at WIFI hotspots. People from all walks of life, well and poorly dressed, every one of them standing under the scorching sun where they try and adapt to the crowd while they chat with friends or relatives via IMO. Anyone who walks past can hear fragments of private conversations.
Only those who have more than enough means can feel like an individual. Or those who have a very strong sense of self and choose to reject this forced equalization, facing incomprehension and even contempt.