An Assault on Freedom of Expression in Cuba
Luis Miguel del Bahia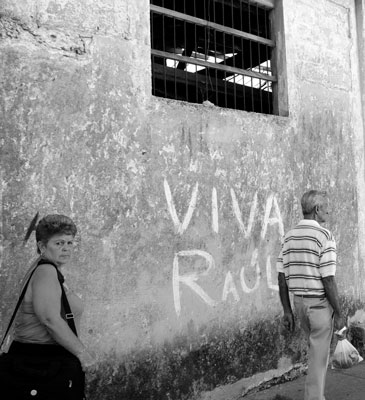 HAVANA TIMES — Two weeks ago, I saw something I'd never seen before: around eight men in Havana's Parque Central, yelling "freedom" and "down with the dictatorship" while holding up cardboard signs bearing their demands.
A large crowd of Cubans and foreigners (some holding cameras) silently followed the "show", while a man in civilian clothing tried to snatch the signs from them and yelled "Long live Fidel! Long live the revolution!"
One of the protesters yelled something I didn't like (though it is clear to me that he should have the right to yell whatever he pleases): "Long live the president of the United States!"
In addition to being a bit unintelligent (as it plays into the hands of Cuba's State Security agents), Obama is no standard-bearer of democracy and civic freedoms (we're all well aware of the Snowden and Assange cases, the tapped telephone lines, and other such fiascos).
He couldn't exactly be called unpatriotic, either, for, then, we would have to do the same thing with one fellow in the "audience", who was yelling "Long live Chavez!" I don't know why Obama and Chavez have to be thrown into the mix. I get the impression that we're always looking for help from a "big brother."
A short time later, the police arrived and put an end to the commotion. Cuffed, with the authorities behind them, the protesters could do nothing save something intelligent: to not resist arrest, and deny the powerful a reason to make use of force.
It's easier to see the mistakes of others than one's own. Neither the news nor the official newspapers reported on this incident, which is the opposite of what took place with the repression of the 15M movement in Madrid, the Occupy Wall Street Movement and others. This shameful moment was, however, captured by the eyes and lenses that witnessed it that day.