A Film Series for Those Who Defend Cinema as an Art Form
By Lynn Cruz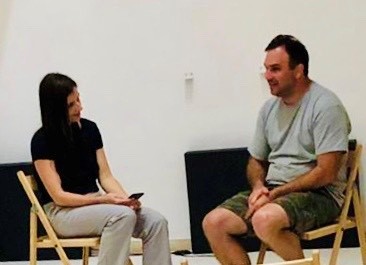 HAVANA TIMES – On October 25-27, the Independent Film Series – Pending Film took place, which is held the last weekend of every month at the Hannah Arendt International Institute for Artivism*, directed by visual artist Tania Bruguera.
The program included a total of twelve movies, by Cuban filmmaker Eliecer Jiménez Almeida, six of which had never been screened in Cuba before. Now (2016), Elegia (2016), Para Construir Otra Casa (2016), Semiotica de la Mentira (2019), Mater Dei (2019), and El Eterno Retorno (2019).
Based in the United States for five years now, and with movies that have won international awards, Jimenez Almeida has also managed to break into the US academic world, especially at Yale University, which bought his movies. He is also currently studying a Masters at Florida International University (FIU).
Against every political stripe and in control of the camera, editing, photography and script of each and every one of his movies, this filmmaker explores the limits between the experimental and tradition, with a focus on self-examination and society. Maybe he took to documentaries in his need to create poetry and lift himself out of his own reality. His images of the Cuban family are the most heartbreaking I've ever seen.
In his movies, there is a constant obsession to delve deep into the first physical space a man inhabits, "the home". This goes on to become a leitmotif in many of his other movies. The home torn apart by absence, consumed by damp, time and the disintegration of parent-child relationships as a metaphor for Cuba, marked by migration.
In Yale's Literary Magazine YZUR, critic Justo Planas says the following about Usufructo (2011), Mater Dei… (1983-2016) and Persona (2014): "These documentaries reveal the Revolution's inability to guarantee the dignified existence of different agents; the farmer, mother, intellectual, individual. Jimenez Almeida thus builds upon this from a Marti standpoint of it being man's duty and a republic for everyone and everyone's well-being.
On the other hand, and with regard to the documentary Entropia (2013), appearing in the book Voces en la niebla. Un lustro de joven audiovisual cubano (2010-2015), critic Antonio Enrique Gonzalez Rojas writes: "Rara avis for his pretty harmonious balance of this reporting trend of Cuban documentaries with the discursive strength, profound analysis, as well as historic contextualization, the contraposition of events and past factors, which is absent in more of his counterparts. His work is finally classified as a visual essay, in the style of the frenetic minutes in the movie Memorias del Desarrollo, giving a visceral (and very healthy) reinterpretation of the 1959 situation.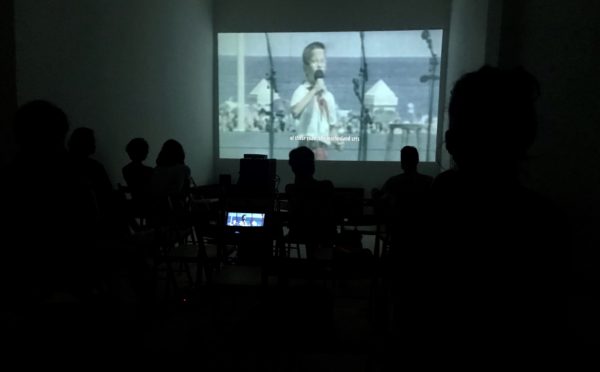 Those who went to the screenings, could take part in a Q & A session with the filmmaker who said that he is living the most important moment of his filmmaking career and I quote: "To be able to go back and show my movies in my own country."
Jimenez Almeida currently finds himself working on two new projects, giving us a teaser about one of them which he says will be a tribute to Cuban music. He calls himself a fan of Nicolas Guillen Landrian and Santiago Alvarez, who he references in many of his films.
Jimenez Almeida has followed the path of filmmakers such as Leon Ichaso, Orlando Jimenez Leal, the directors of El Super (1979), the first fiction feature that was made in exile. Ichaso, in particular, has brought the drama of this other Cuba separated by a wall of water, in his movie Paraiso (2008).
The movie Para Construir Otra Casa (2017) features on the program and takes up this same issue, focussing on the work of Cuban painter Humberto Calzada, who represents his childhood, reproducing the island's colonial architecture on canvas. A really moving moment in Jimenez Almeida's movie is when Calzada lists his difficulties in being accepted by international insitutions when you are a Cuban artist in exile.
In order to save Cuban movies from oblivion, INSTAR has created this alternative, which seeks to continue strengthening ties with those who dare to create bold movies, not only in content but also in form.
Demonios by Eliecer Jimenez Almeida