Cuba's Independent Artists Put the System in Check
Lynn Cruz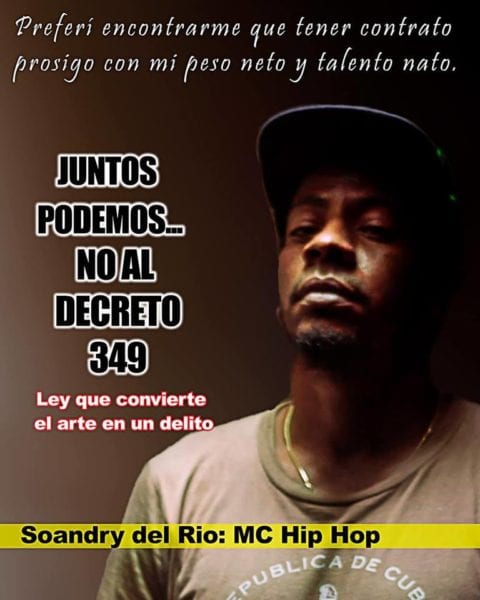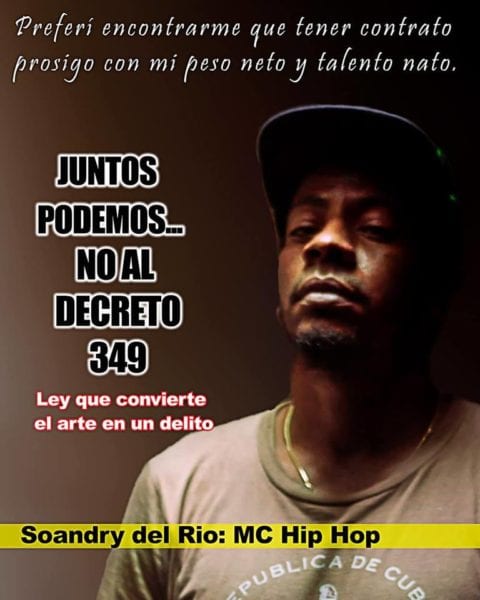 HAVANA TIMES – The protest announced by the "San Isidro Collective", (along with artists Iris Ruiz, Amaury Pacheco, Yanelys Nunez, Luis Manuel Otero Alcantara, Michel Matos, among the most prominent) has unleashed paranoia and excessive surveillance of the Ministry of Culture's (Mincult) surrounding areas.
Ever since Monday, December 3, when the protest began, police patrols haven't stopped and State Security agents have been posted around the Ministry of Culture (Mincult), where artists chose to demand a response from government authorities now with Decree 349 on the brink of coming into force. The Decree attempts to provide a legal basis for the persecution of critical thought in Cuba. A Stalinist measure within a growing market economy.
The mansion that holds Mincult takes up an entire block, between 2nd, 4th, 11th and 13th streets. It appears that one of the control posts is located on 6th street, where a group of patrol cars are parked, I imagine so they are far from the main entrance where there are also officers posted, and State Security agents are present to give arrest orders.
This way, the area where arrests take place is wider, but local residents will be witnesses anyhow. Government-controlled media is ignoring the news, as if it wasn't at all important. In today's edition of Granma, everything seems normal and yet when I leave my house (I live just half a block away from Mincult), State Security agents censor me with their gaze. A patrol car was even sent to stop me yesterday, and they held me for a few minutes on Linea Street.
Artist Tania Bruguera has also joined this protest and she insists that she will continue to go to Mincult until the protest is called off, that is to say on December 7th, and she is of course demanding the freedom of arrested artists and activists too.
This visual artist, considered to be the most internationally-recognized ever in Cuba according to critics, has been coherent in her own art. She has been defamed in Cuba by the official press, accused of being a CIA agent, and national art academies have demonized her work, but everyone goes as far as their courage allows them to and she has courage aplenty.
Bruguera's core effort is the Hannah Arendt International Institute for Artivism where she gives help to censored or repressed artists. In spite of the State's monopoly control of ETECSA telecommunications, as well as being spied on with impunity, and the artist's cellphone line was arbitrarily canceled. She has been able to communicate using her landline and her Facebook page.
These free thinking artists represent a danger because they are exposing the majority's general sentiment. At a time of transition like today, and without the Cuban people being able to really contribute towards their fate, you just need a spark for society to explode.
Consequently, Mincult today looks like Havana centuries ago when it was fortified against pirate attacks. It's a shame that many of the artists that are leading the protest today such as Yanelys Nunez, Iris Ruiz, Amaury Pacheco and Bruguera herself, used to be members of this institution. The question that government authorities need to ask themselves is: what made them radicalize?
On the other hand, the call for a protest was made open to any artist who is against this decree, as the government has adopted a strategy of dividing visual artists and filmmakers' associations, promising a monster called "legal project", instead of a Film Act, but not even that has been done. Even if it is passed, it will be subject to the laws and corruption that the prohibitions in Decree 349 will give rise to.