Illegality Proves that things Need to Change
Lynn Cruz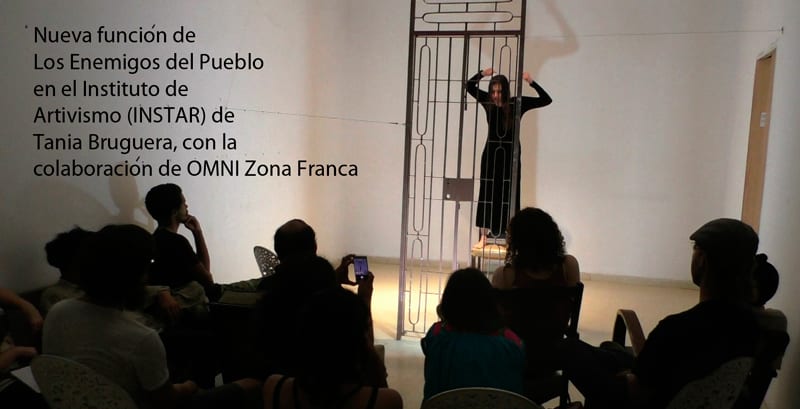 HAVANA TIMES — Not too long ago, I was speaking to a historian who told me she was up-to-date with the news relating to acts of censorship that have taken place over recent months.
With a gesture of political indifference she said: "This isn't going to change."
This phrase has become commonplace in Cuban reality and it also formed part of the control strategy used in Eastern Europe when they were experimenting with Socialism: "Imbue the people with fear of change."
The same thing is happening in Cuba among the intellectual elite who have been institutionalized. Their attitude is moving more and more towards a conformity which ends in this popular saying: "Better the devil you know than the devil you don't."
Luckily, there are always people who are labeled "crazy", who resist this attitude that is becoming pathological.
The Hannah Arendt International Institute for Artivism (INSTAR), directed by Tania Bruguera, is a palpable example of this anti-conformism.
She recently finished her third round of workshops which are taking place every month at her base at 214 Tejadillo street, between Aguacate and Compostela streets in Old Havana. Her new guests, Joanna Warsza and Florian Malzacher who came from Berlin, took part in a program that included postdramatic theater, as well as living between art and activism.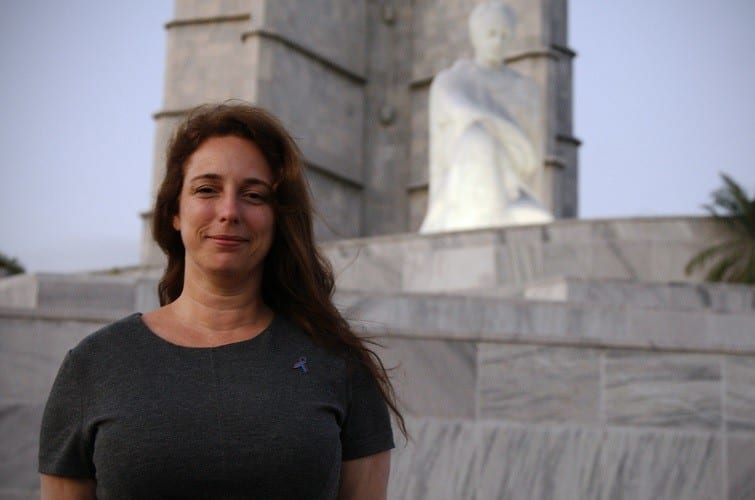 Artists and activists can be close and collaborate, Warsza said when I asked her about the fear some people have of publicly showing their political leanings. They think that by saying that you are an activist, you are putting yourself under State Security's nose, who are persecuting any and all political opposition, especially against INSTAR as it is a truly free space that encourages dialogue.
With quite a varied program, writers, journalists, thespians, visual artists, artists, filmmakers and playwrights with censored works, have had the chance to show their work in this space.
A sign at the entrance said: "How can you be prepared for the unfore-seeable?" It turned out that in spite of the calm atmosphere that prevailed, an unexpected visit tried to tarnish the course's program. Someone came with a message for Bruguera saying that her tutoring license would be suspended.
Over the past few years (and before the Cuban government decided to paralyze granting self-employment licenses), many artists have been carrying out projects in their homes, some of which have been converted into studios. Many of these artists remain obedient and work with the same system of self-censorship that prevails at state institutions. That's why they are left alone.
However, the complex and controversial artist Bruguera refuses to give up her views, so she can just hold onto her creative freedom. This puts her in the category: "suspicious". The Cuban government's response has always been to punish her, persecute her, boycott her performances, intimidate her, threaten her, and distance her followers with blackmail, as well as interrogating her foreign guests.
Fickleness is innate to Cuban nature, but Bruguera is steadfast, plus she has managed to launch herself internationally. Today, she is a prized artist because of her daring, the consistency in her work and she is much-needed on Cuba's cultural scene.
Creating an alternative institution is perhaps her most ambitious project, as the government has been the absolute owner of Cuban art and artists for nearly 60 years. By taking away her tutoring license, I imagine they want to try and accuse her of acting illegally, but this very illegal practice proves that things need to change.