Scientist Ariel Ruiz Urquiola: "Conscientious Objector"
Lynn Cruz
The authorities' respect for human rights is essential for society to work properly, because if you bear in mind the fact that every human being has granted the State the right to exercise sovereignty on their behalf, it's necessary to ensure that the decisions that the State makes, allow its citizens to live a free and dignified life.
Universal Declaration of Human Rights.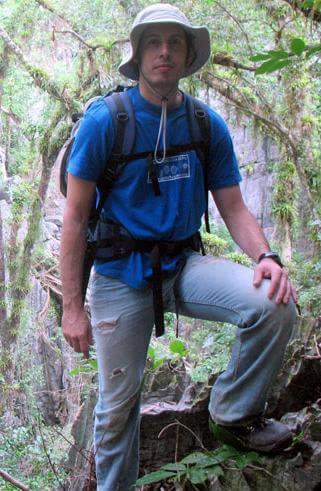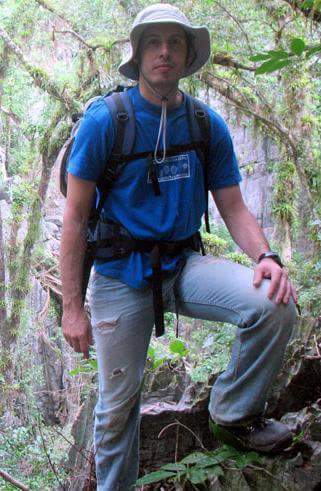 HAVANA TIMES – Ariel Ruiz Urquiola, a scientist who was a professor at Havana University, which he was expelled from because of his ideas, came under the public eye after he held his first hunger strike, as a form of protest because medicines were missing which his sister Omara Ruiz Urquiola needed as part of her cancer treatment.
Faced with the indifference of staff at the National Institute of Oncology and Radiobiology (INOR), located in Havana, Ariel appeared with a sign which read "Trastruzumab", the name of the monoclonal antibody treatment that Omara needs to receive every 21 days at the abovementioned center.
Given that this is an expensive drug, people have been fighting since 2005 so as to make sure that they aren't denied this right. This struggle that has been going on for 13 years ended this year with Ariel's arrest and imprisonment, after a rigged trial for a concocted crime: "Contempt".
Ariel spent 16 days on a hunger and thirst strike to protest his unfair imprisonment. If he were able to, he should be demanding compensation from the State for the physical damages his body suffered during two weeks of starvation, and nobody responsible or to blame has yet come forward.
This injustice triggered an outburst of online protests on social media and pro-government celebrities such as musician Silvio Rodriguez, declared their support for his release.
The solution that the Cuban government found, after finding that they had really stuck their foot in it this time, was to give him a conditional release based on a supposed alleged mood disorder and depression, without there being a medical report or opinion to support the lie.
However, there is a clinical history summary report at the Abel Santamaria Provincial Hospital in Pinar del Rio, dated July 3rd, the day after his release, which serves as proof of the authorities' trickery. Doctor Armando Martinez Fabregas wrote down the progress of the patient in great detail and never mentioned that Ariel was suffering or had suffered a disorder during that time.
In times of confusion, it's better to set things straight. Ariel has become a conscientious objector, which is someone who appears linked to religious beliefs, but still exists today. Christians in the first century refused to serve in the Roman Army's legions as they believed that this service went against their beliefs.
Ariel disagrees with fulfilling his legal duties (the demands of his alleged conditional release) which go against his moral principles. He is someone who can't live his life with a lie.
Before, in the '90s, he refused to sign a letter that disguised an alleged US Imperialist attack, but which really justified the execution of three young men who hijacked a boat that was crossing Havana Bay, so they could leave the country. This action led to Ariel being laid off from his job as a scientist.
This is a matter of his right to preserve what is most important to him, his soul. After this, his journey continues to be steered by humanitarian and pacifist thoughts, including something as personal as continuing to fight for his sister's life and thereby raising awareness among other patients who suffer from the same disease.
His attitude isn't fanciful or based on unreal thought, but a decision he has adopted in all seriousness to fight for what is ethically just.