Space, Electricity and Disillusion
Maria Matienzo Puerto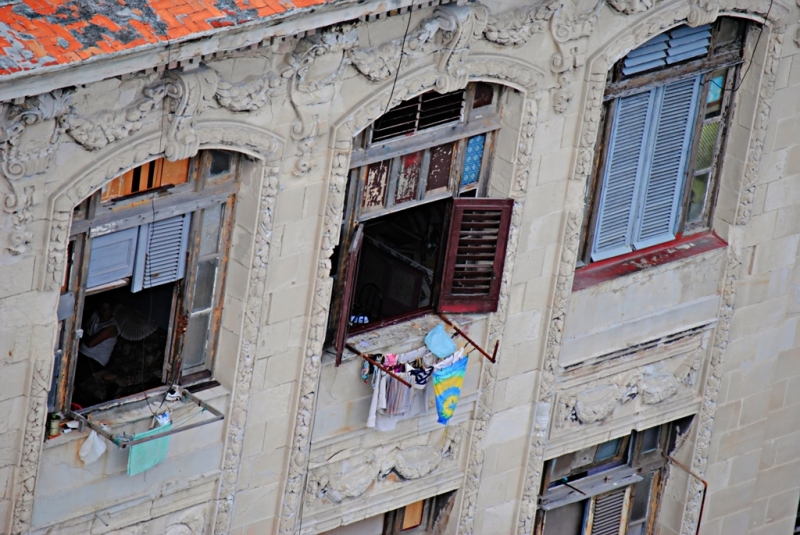 This week I needed to concentrate; that's why I immediately found on my list of sacred spaces the library in the municipality where I'm now living, Cotorro, in southeast Havana.
I had already been in its archives, where I received never dreamed of treatment.  I told myself: Nah!, no way!  After I'd criticized librarians so much for their gossiping and longing for power, I'd found the ideal library.  It was an atmosphere completely conducive for creation and with a schedule more accommodating than the National Library itself.
The Cotorro library is open more than the local church: every day from 8:30 in the morning to 7:00 at night (as for the church, I haven't gone in because I haven't been able to hunt down the schedule).
It was like this on the three occasions that I sat down in one of its rooms (always the same one), where I felt like a spoiled kid.  I witnessed the special and amiable treatment given to everyone who came in; in other words, I couldn't say that such attention was given only to me, with my pseudo-journalistic stripe.
A good while passed and I didn't return because of vacation time and research work that took me to other places.  I felt I was postponing what I promised myself should be an almost daily appointment.
But this week, when I needed to concentrate on finishing a book that was proving to be hell to digest, I went back there – where I rediscovered a Cuban absurdity surrounding its doors.
The librarian, with her glasses placed down on the table, suggested to me that it wasn't a good time read.  It was 5:00 in the afternoon and it was already beginning to get dark, it being winter.  My immediate question, with its overwhelming logic, was why didn't they turn on the lights.
Ha, ha ha.  Me, such a dreamer, as always.
The librarian explained that they'd already used up the month's electricity allocation assigned to them by the municipal government (the Party and the local council) and therefore they couldn't turn on the lights, the fans or the computers.
There was the nonsensical element of Cuban institutions ready for me to write about it in my diary.
I'd always heard of those unwritten laws, but I'd never run up against any of them face on.  My ideal library crumbled.  What use is it to me if it's open so late but I can't see to do my work?
I left it behind.  There it was, open for nothing and me needing to find a new place to concentrate.