The Importance of a Plan B
Maria Matienzo Puerto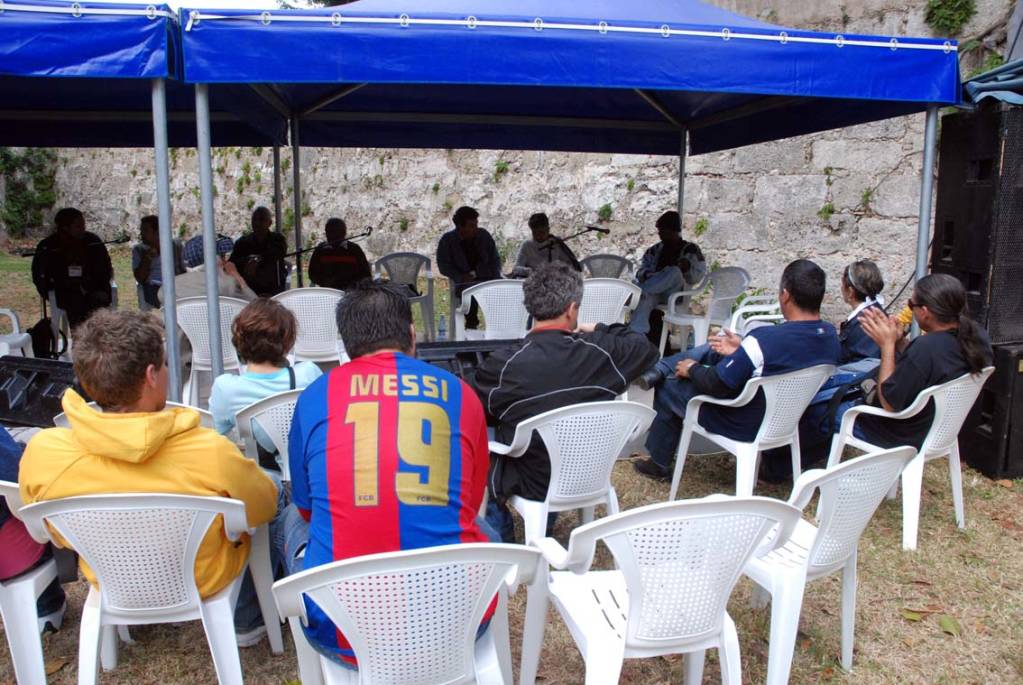 I will try to keep up a logbook, my binnacle of the Havana International Book Fair.  I believe these types of writings begin with the weather: the south wind kept making a mess of my hair; I had brought a coat for nothing, according to the meteorological reports La Cabaña fair site was supposed to be cold, but instead it was hot – very hot.
It was a good beginning to run into a writer friend (Amehel Echevarría) just after getting off the bus.  Equally fortunate, I found out that in fifteen minutes he would be presenting a reading in a traditional Fair program called "The Poetry Tribe."  He was to be a narrator, just like those who were to accompany him behind the microphones.
So, I took advantage of the opportunity and went there with him.  I imagined myself under an almond tree and in a space that for this occasion had been dubbed the Russian Café, enjoying the freshness and depth provided by the literature of my contemporaries.
There I was, naive me – or rather, naive us.  How could one expect everything would turn out right on the first day…that everything would transpire as publicized?
When we got there we were met with astonishment: they had changed the meeting place; but hey, things like this can always happen.  Still, without losing our composure, we went to the other designated site.  Even more bucolic, it was an open grassy area, though perhaps a little wet, and with no seats, or tables, or a poster announcing "This is the place."
My friend the writer went to see about the arrangements for his program, but they told him the activity had been postponed.  The reason was that the seats, tables and even the poster, requested for 9:00 a.m., still hadn't arrived.  It was then 2:00 p.m., though the program should have started at noon.  Oh well, those things happen, and even more so if it's an event of this magnitude.
But since what interested all of us was literature, which is what the fair's for —not eating at any of the host of food stands (selling chicken and tidbits, in hard currency)— we returned at the indicated hour.  But zilch; nothing had showed up, not the seats, not the tables, nothing.
We kept coming back every once in a while to see if something had been worked out, snared by our own naiveté each time.  There were no readings and the tables arrived too late, well after our patience had been drained and the writers had left for what they —foreseeing such setbacks— had each dubbed their own Plan B.