Children Always Surprise Us
By Nike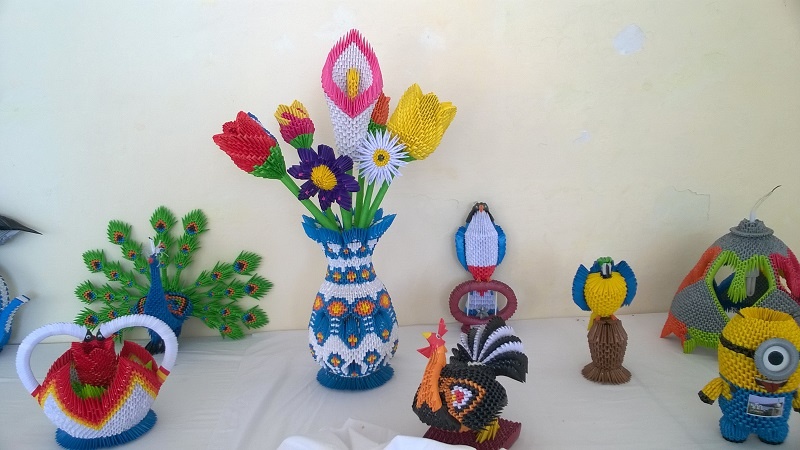 HAVANA TIMES – In the mornings I often go out to try and look for a few things I need at home. I walk to where the shops are, sort some things out and do a couple of other errands.
I passed by the Mariano Rodriguez gallery which I always go in to see the exhibition of the month and I was surprised to see works created by a group of children who belong to a 3D origami workshop. 3D origami is the construction of three-dimensional models out of paper, like origami in its standards but using many cuts of paper that are then glued together.
Back in 1988, Eric Joisel a Frenchman, began to create models with scales, using the Box-Pleating technique and they became 3D pieces of art.
These courses take place at the gallery every Saturday at 10 AM for children living in Cojimar and Villa Panamericana, where the gallery is located.
If you are ever near Villa or Cojumar, I recommend you visit the gallery and see just how well these children work and how creative they are. The current exhibition will be on show until October 6th, and I assure you you'll be pleasantly surprised. Here are some photos of their creations.
There are also some photos of the exhibition by young artist Reinier Luaces Gonzales called "INTROSPECCION", a unique take on modern-day life and the inner monsters that we harbor, which will also be on show at the same gallery until October 5th.
I'm sure you'll have a good time. For now, I hope you enjoy the pictures.
(Click on an image to display the gallery.)
[edge_gallery id="160296″]