Nonardo Perea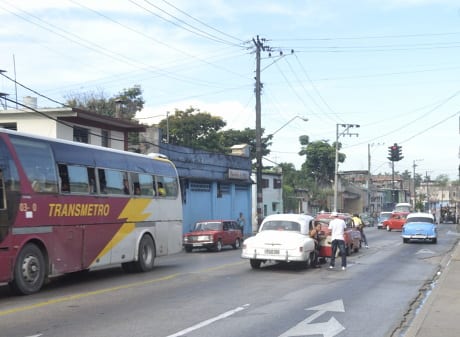 HAVANA TIMES — The title of this post may seem like it's come from a Hollywood film, but it's far from being one.
It turns out that a few days ago, I had a bad night's sleep and I woke up earlier than normal, my two dogs had spent most of the early morning barking, and that had woken me up.
Generally-speaking, everybody who works where I live normally leaves at about 6 AM and whoever doesn't, normally stays inside until 8:30 or 9 AM. It was 7 AM on the dot.
Through my slanted window frame, I could see a man who appeared to be about 30 something years old at the gate that leads to my neighborhood. The fact that he was carrying a camera to take photos really caught my attention; he took several shots with quick and precise movements, targeting my house. Sheer panic suddenly ran through me and made me run to the window; my dogs kept on barking and I told them to be quiet, when I looked out again, the man was no longer there.
This situation reminded me of something I had experienced in 2016, in September, when I was invited to read at the 2nd Vista Festival of Independent Art and Literature in Havana by the Cuban Writers' Club and the project – Puente de Letras. When I got there, I decided to wait outside for a colleague who had also been invited before going up to the apartment. While waiting, two men dressed as civilians began to take photos of the house where the event would take place, they had no idea who I was so they took photos quite discreetly.
However, later at the event, we were told that this was normal, another friend even assured me in a joking tone that they must have already taken photos of my house.
I never thought that I could be watched by somebody. Now, I'm worried about what they might be scheming. I have felt unsafe from that day onwards and a little afraid because I know that anything is possible, when you're being spied on.