The Never-Ending Repression in Cuba
Nonardo Perea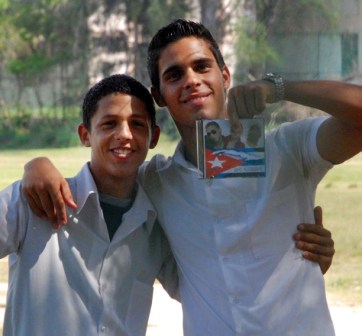 HAVANA TIMES – I arrived in Spain less than a month ago, forced into exile by the dictatorship in my country, which is cracking down even harder. I'm still in the middle of a complicated process, asking myself thousands of questions and bombarded by doubts and fears, which I will write about in my diary once I can bring myself to face them.
From Cuba, I constantly hear stories of all kinds of repression, which are more visible here, as we all know there isn't very much information on the island although limited Internet access means that the real problems of a society living with 60 years of a dictatorship, have become more well-known. We have seen how a people have been subjected to a life of misery in a failed system which especially puts young people in a desperate situation.
This is the case of young Jesus Armando Rodriguez Noya, who at just 19 years old and with the help of his parents, set off alone to Mexico. The motive? He was forced to leave his university studies to do his military service and when interviewed by State Security, it was suggested that he be trained and become a member of their group of young informers.
The young man didn't agree with this proposal of being forced to collaborate with State Security. So, with the help of his parents he set off for the US, where he finds himself today. After being held at an immigration center in Mississippi, and having received a plausible yes, he was transferred to another detention center in Louisiana, where the judge presiding over his case doesn't seem to know about the repression that thousands of young Cubans are subject to in this dictatorship that never seems to end.
Proof of this? Well, some young Cubans were recently arrested by the island's repressive police for performing a piece of performance art in which they were carrying US flags.
After so much repression, young Cubans choose to take the only easy route ahead of them: emigrating to other lands that give them a chance to live a free and prosperous life. Leaving his family and friends behind, this was the simple reason Jesus Armando decided to take a trip to the future, which I hope isn't cut short by people who don't apparently know the real situation in Cuba when it comes to human rights and freedom violations.