Four Outs Away from San Francisco
Osmel Almaguer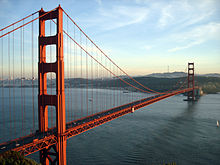 HAVANA TIMES — Once again the Cuban baseball team failed to make it to the finals of the World Baseball Classic. This time it was after losing a couple of times to the Netherlands team, which in recent years has become the islanders' worst nightmare.
The last game, widely reviewed by most media outlets around the world, was a heartbreaker. I'll just say they made a tremendous effort, where Cuba came from  behind a couple of times and couldn't maintain the lead when we had it.
Before the beginning of the game, I had told my friends that I was just praying that Victor had the sense to put in the right pitcher at the right time, because I knew that more than one would have to throw.
I can summarize the Cuban performance at the WBC III as having been good. They had a great tournament at the plate. The pitching wasn't bad, but the defence behaved discreetly, although there were some very good plays. It's been a while since I'd liked watching them that much.
I don't think it's worth thinking about what went wrong from the sports point of view. I think Holland beat us psychologically. Our team came out on the field under a lot of pressure each time they had to confront them.
At moments it felt like they could have done whatever was necessary to make up for the disadvantages or simply maintain an advantage. I have to say that luck also played a key role in both games, especially the first one, which also influenced by the umpires.
Looking back at Holland, it still seems like a team the Cubans could beat. I think that once that happens, they'll probably never lose to them again. Cuba's statistical superiority prior to this match showed there to be a vastly superior team, and that wasn't the Dutch.
Japan, the other rival of the Cuban team in the Classics, is in the finals thanks to playing their game and their avoiding mistakes at the 11th hour. This is something we still have to learn, whether against Holland or against the Eskimos, should they happen to play against us.
Let's strengthen our psychological work, which was perhaps the weakest element of a team that left us with the honey of victory smeared on our lips but that ended up — as if distances and seas could be measured in outs — only four outs away from the finals in San Francisco.