Getting to Know Viñales, Cuba
Osmel Almaguer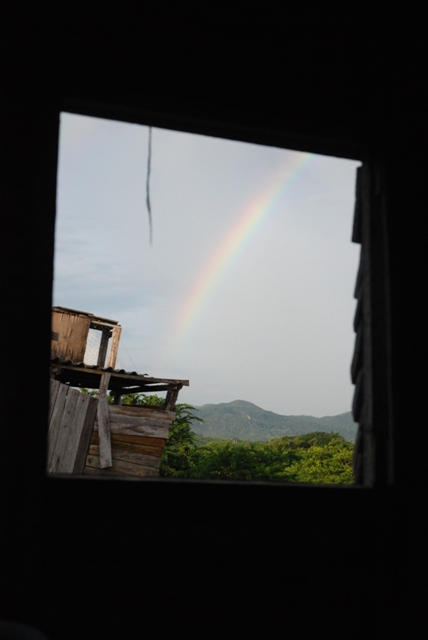 This past Friday I had the opportunity to travel to Pinar del Rio province.  I went as a journalist to cover a literary initiative that over the recent period has been dealing with the nation's cultural life.  On what would have been her 100th birthday, homage was paid to Dora Alonso, one of the greatest writers of children's literature.
Dora was not born in that western-most province of Cuba, but for a substantial part of her life she maintained a very special relationship with the region – specifically with Viñales, which in her poem titled "Testamento," she wound up asking that her ashes be spread over the valley there.
In addition to the attention that I needed to lend to each detail so as to reproduce the event in a written report, what kept me excited was the novelty of the trip.  We traveled more than 90 miles to get to the center of Pinar, but what was particularly fascinating was the last half hour of the journey along the narrow, serpentine highway to enter the town of Viñales.
We went first to the historic district, not to the valley, but that was fine.  The view from the steep hills promised to be a gratifying experience.  I felt that I had moved out of the civilized world.  The cell phone of the young woman who was beside me on the journey stopped picking up a signal.  For anyone who lives along a highway where the noise of the passing cars doesn't let you sleep, this type of experience has special significance.
As we drew closer to the town, the guide gave us background information about the place.  What caught my attention was that there were houses that rented for $150 CUC per night (about $180 USD), thereby competing with some of the most prestigious hotels in the country.
From time to time we would sight a few huts; it was evident that these weren't rented to tourists.  We passed by a small, picturesque school, and later we went by the front of the house of a poor family where a thin pig was tied to a rope in the front yard.  The scene reminded me of the painting "Campesinos felices" (Happy Campesinos) by Cuban painter Carlos Enriquez, from the early 20th century.
Gradually the houses along the road increased in number.  Their construction materials ranged from guano (a material extracted from palm tree wood) to masonry; they also ranged from very old to very colorful.  Soon a church and a park appeared before our eyes.  There was also a small group of horizontal buildings that constituted the hamlet's infrastructure: a bookstore, a cafeteria selling in hard currency, a small restaurant, a store, etc.
I didn't explore the little town in its entirety because a sudden flu-like condition tried to take me "out of combat," but the village mustn't have extended more than ten blocks or so.  It was on a kind of plateau, surrounded by an enormous ravine, and at a relatively close distance were the area's famous mogotes, which are mountains with completely vertical hills.
One afternoon, among the poems and paintings in homage to Dora Alonso, we were served a lunch that included a salad that later we discovered was made with apio (celery); however, when we asked the confused waiter, he called it opio (opium) – which got a good laugh.
When it was already beginning to get dark we visited the house of a sculptor whose reputation is on the rise these days; his name is Pedro Luaces.  He told us about how he became an artist in the middle of the Special Period crisis after giving up his career as a veterinarian.  Since then he has devoted himself to the buying and selling of art works.  He explained how he began with the restoration of those works that he would later sell, and how he has put his soul, heart and mind into the activity to get to the point where he is today.
Pedro has several community projects; in fact, his initiative has become a stimulus for young artists and a source of employment.  He has restored several important sites in the province that the government had not been able to undertake due to funding limitations.
Currently he is consumed in the completion of "the first outdoor gallery in the country."  In it, artists from the town will be able to exhibit their works.  It's a kind of park for the benefit and spiritual uplifting of the residents.
It was already at night when we left to return to Havana, a two hour trip.  Extremely tired, my mind didn't know what to do with so much information.  Only now, one week later, have I been able to share my experience with the readers of Havana Times.