The Death of Dog Cemetery
Osmel Almaguer
The Dog Cemetery disappeared almost totally just at the moment it was beginning to take on scale, and precisely when it was acquiring meaning for the residents in the surrounding area.  It no longer exists as such, and all of this was due to human insensitivity.
Everything began near my house in an alleyway that connects Via Blanca Road with the Alamar community.   It occurred to someone to use that site to bury their dead dog; "Tronky" he was called.  This person did so with such affection and resources that the little canine's gravesite caught the attention of everyone who happened to pass by.
A short time later another grave appeared; this less striking, but equally devoted.  Like this, the number of graves continued to multiply until there were more than 30.  A few were simply little mounds of earth with crosses made from tree branches; some were masses of stones, and still  others were veritable tombs constructed of cement, bricks and tiles.
This site was christened by people as "Dog Cemetery."  Actually it served a good purpose since by being on the outskirts of the city it avoided possible infections that could have been brought about by dead animals.
A friend of mine even chose this site to bury his cat, his companion for more than 15 years.  It seemed like the cemetery was gaining in use.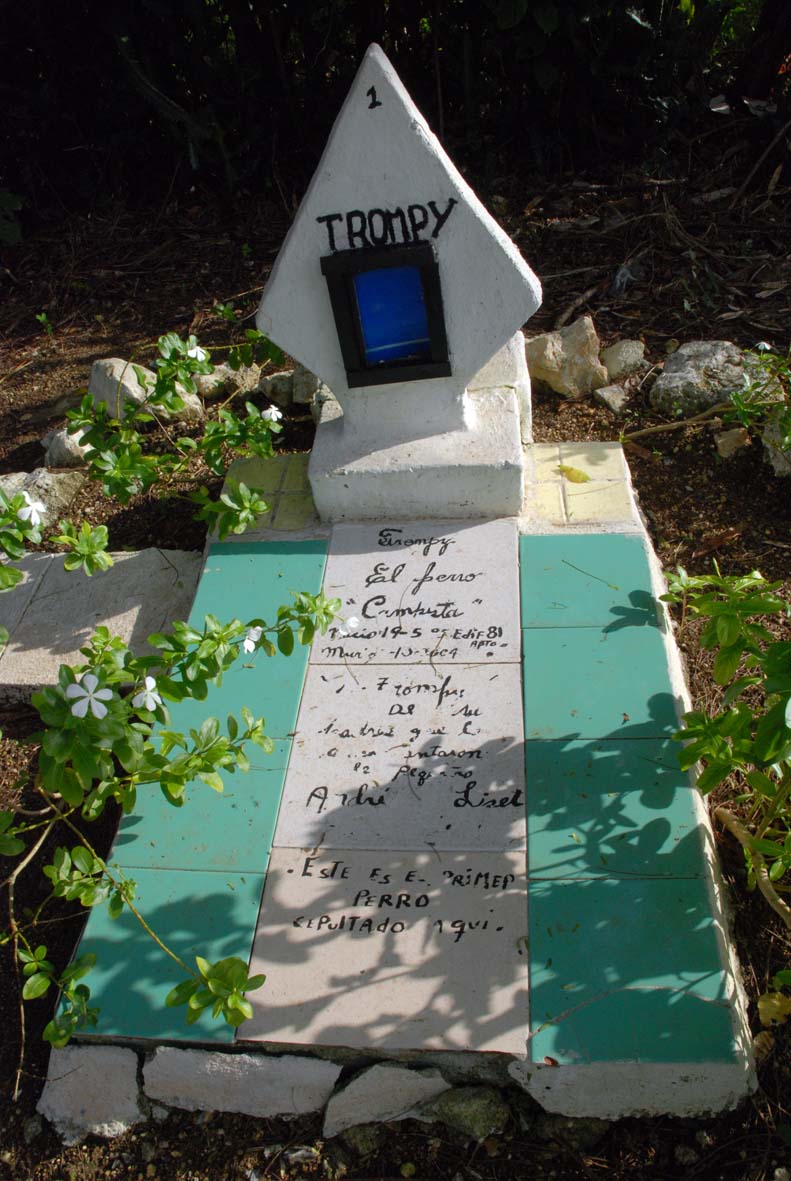 I could already imagine seeing tourists visit the area to appreciate the beauty of the Dog Cemetery, which I thought would one day become known worldwide as the great attraction of a community whose only previous crowning moment had been the harvesting of a 25-pound pumpkin.
But no. The dream ended when a waterline replacement project cut through the cemetery.  They dug up the earth and leaking water caused the shriveled little cadavers of the former pets to float to the surface.
There was enough space in the area to implement such an important project without damaging the spirit of the community, but it seems that the crew leader didn't have enough space in his heart for that type of sensitivity.
This might seem like a political allusion; and yes, from a certain point of view everything is political.  But we should be fair when we judge; there are times in which situations leave a margin of space for the decisions that people make.  I would only like for those who were responsible to read this…and to take it as constructive criticism.