Trying to Fix a Bathroom in Times of Crisis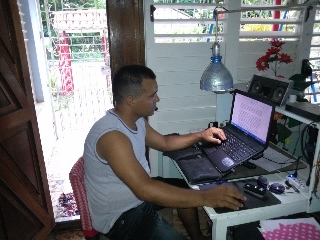 By Osmel Ramirez Alvarez
HAVANA TIMES – Doing up my bathroom is a family necessity right now. It could have been put off before, but it's inevitable today. It doesn't work properly anymore and, to tell you the truth, I couldn't finish all of tile work, so it has got old and I need to do it all over again. Right now when "things" are so difficult.
I worked really hard this year growing tobacco so that I could do up the bathroom, and I'm not going to give up so easy. However, this isn't a story from the present, it really began with my first marriage. When I was getting my house ready and adding the final touches, including the bathroom tile work which was still on my to-do-list, Ana Claudia came along, my eldest daughter who is now 11 years old. Everything stopped for her.
Having children in Cuba is one of the most heroic feats there is, which is why it took me a couple of years again to be ready to pick up on domestic projects I had on the backburner. Then, my divorce came along and I ended up with an empty house (I gave up all of the furniture in the divorce settlement), the bathroom still hadn't been finished and, to complete that dreary picture, my heart was broken.
It was then two and a half years in an impasse, healing emotional scars, learning to live far away from my little princess and trying to give some direction to my life. Because it was during this tough time that State Security began to investigate me for my democratic socialist ideas and they stood in my way of moving up the ranks at work.
Remarrying was never in my immediate plans during that time, but the right person came along and you can't let them slip away. Nor could we say no to the unexpected arrival of Alisay, a year later. The bathroom will just have to wait! I still don't know how we got by. We struggled just to get the basics and I didn't really go hungry, but if I were to tell you how our day-to-day was sometimes, it would bring a tear to your eye. But I never lowered my head or lost hope.
The political police also searched my home when I was trying to do it up, because I was already an independent journalist at that time and had this uncontrollable urge to want to be useful in bringing about the change that Cuba needs. Seizures by the State Security also hurt my pocket quite a bit, which I was able to make up for with my dear friends' help.
This year, I decided to plant tobacco again and I would make a big sacrifice so as to fix the bathroom. But now, with the money in my hands, I can't find what I need to fix it up. Whatever you do find is also two or three times the retail price, which seemed exorbitant beforehand and would be ideal today, as I took this price to calculate how much I needed.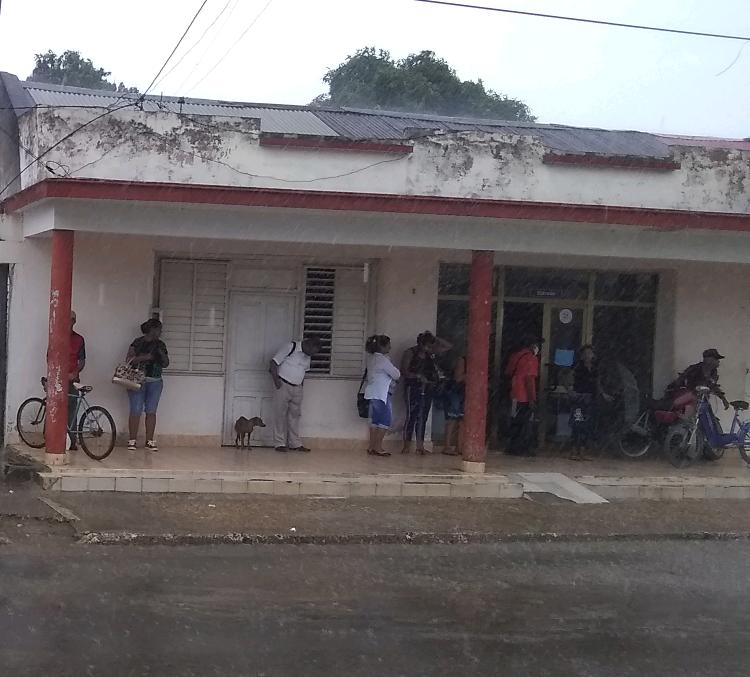 For example, let me tell you that on the Friday before last (July 10th), it became common knowledge that the Caribe TRD chain was awaiting a delivery of ceramic tiles at its Trasval store. I took my place in line and got ticket number 12. They were only selling 25 boxes (1m2 in each one) per person, but my bathroom is small. Time passed by and, in the afternoon, we were told that the truck couldn't leave the warehouse in Holguin because it had broken down at the last minute.
People suspected that this was a lie because a sq. meter of tiles costs 15 CUC in stores, but it costs 35 CUC on the street and is a very tempting business opportunity. They have to be really honest not to divert them to the black market, and we know how difficult this is in times of crisis.
The entire group has stood firmly in line over the past six days, taking turns so as not to miss it, and there's been no news. The tiles shine in their absence. People at the store called and nobody and knows anything. They are trying to convince us that it was a mistake and whatnot. It seems that the delivery was diverted to the "tucutun", as we say to refer to a side hustle.
The worse thing is that employees at these warehouses and stores talk about it among themselves, even on social media, and are saying that tiles and many other things will only be sold at new dollar and other foreign currency stores from now on, with a debit card. I immediately went down to the People's Saving Bank to get a new foreign currency card and was told, ironically, that "they aren't receiving applications because materials to make the cards are in shortage."
In short, there's no solution. Or I need another two or three tobacco harvests like I did this season, to buy what I need to fix up the bathroom on the illicit market. No chance! The reality is that you can't make any plans in this country.
Self-therapy is the only thing we can do, trying not to get too stressed with these obstacles of the renewed crisis, because if I end up with diabetes or high blood pressure – and without medicine! – the broken-down bathroom would be the least of my worries. We'll just have to wait.