Civic Action in Havana: March against Animal Abuse
Regina Cano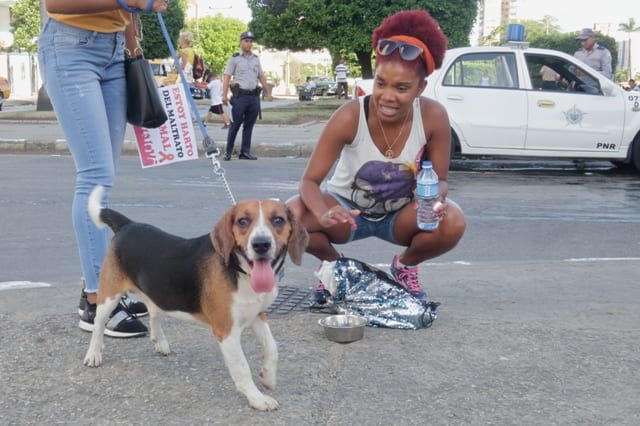 HAVANA TIMES – The march against animal abuse that took place in Havana on April 7th, can be put into the category of "firsts" in the history of these events.
It was clearly the first time that so many people and pets have joined this march, or that so many placards were being carried which made it absolutely clear what the march was about.
It was also the first time that it was authorized by government authorities in one of the city's neighborhoods (Revolution Square, on the fringes of Vedado) with their own demands, of course! – including the guarantee that it wouldn't be politicized.
It was also the first time that such a great media presence was felt at such an event, with people carrying professional cameras.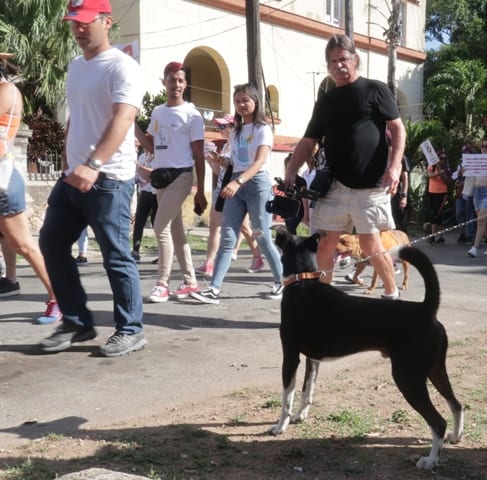 As a result of all these "firsts", we can say that this march was successful, if we're talking about the few civic acts that have taken place in the Cuban capital, organized by NGOs and therefore, decided by the citizens that approved it with their presence and who didn't leave the march.
Even though they didn't receive authorization to hold it on 23rd Street (a very busy street in the Vedado neighborhood), the satisfaction of those who marched could be seen on their faces, in the chorus of phrases created in the heat of the moment and others announced by others to be repeated.
Instead of the march reducing it size, it swelled with some neighbors on 25th street, who came to their front doors (with their pets or without), and some even joined the march, such as a woman who came out to walk her dogs and said that she hadn't heard about it.
Surprised, some passers-by, praised this display of compassion to animals, or they had a skeptic look about what was going on, or just because (and I'm speculating here) they felt like they were witnessing something that they never thought possible.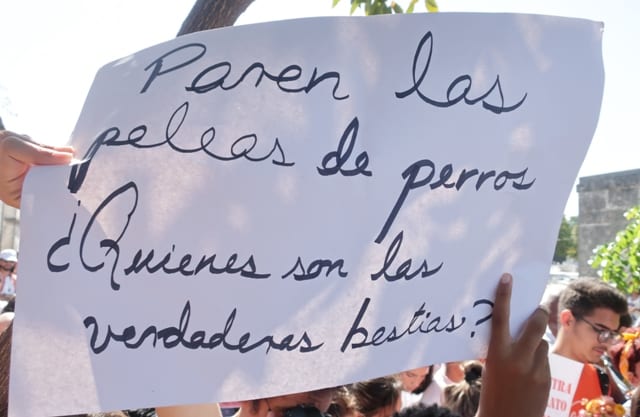 Approaching the cemetery, going inside and reaching Jeanette Ryder's grave, meant that expectations were met and that they had to go there and show how important these kinds of acts are.
Then, there was the stream of people in a very small space for so many, bumping into one another around the grave, bumping into cameras or a cellphone and hearing or sharing feelings that became words, words of compassion and some tears.
A lot of photos, some reencounters and new meetings, to return to the city again, back to our daily business, but feeling like we had done our civic duty.
Click on the thumbnails below to view all the photos in this gallery. On your PC or laptop, you can use the directional arrows on the keyboard to move within the gallery. On cell phones use the keys on the screen.