From Science to Art with Dioblan Hernandez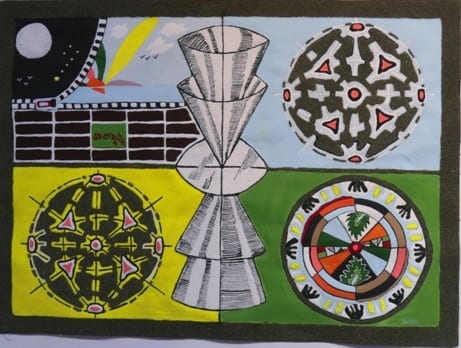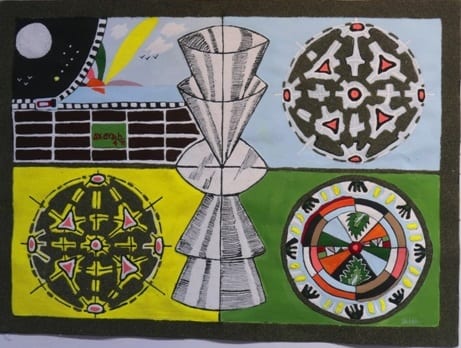 Regina Cano
HAVANA TIMES – The heading of this article isn't the most original, but it does synthesize the transition from one to the other for Dioblan Hernandez Torres, Mechanical Engineer.
"Ojos del Alma" is an exhibition that was recently taken down at the Fajad Jamos Art Gallery in Alamar, and now part of it just opened on Saturday at the Frida Kahlo Gallery, in Central Havana's Cultural Center located on Carlos III Avenue. It will be there until March 9th.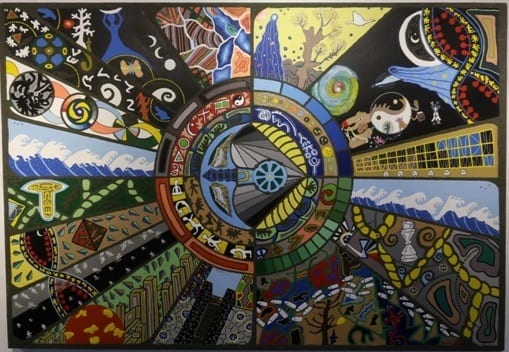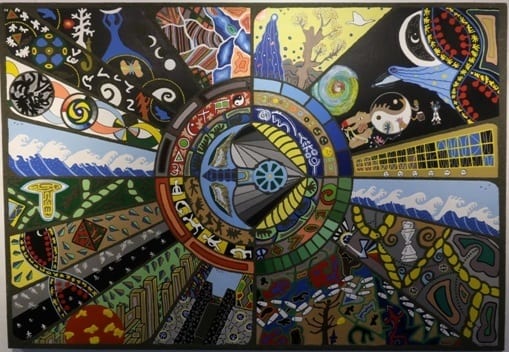 From discovering images in different research results, the passion for his job which is also based on pure science and the result of treatments for his health too, it became a pressing need for this creator to express his impressions and thoughts about the universe we live in on different materials, thereby creating his art.
On canvas, cardboard, pottery and many other base materials, Dioblan's paintings blossom in color and different materials, creating his message, from the slight relief that a 2-D work of art allows.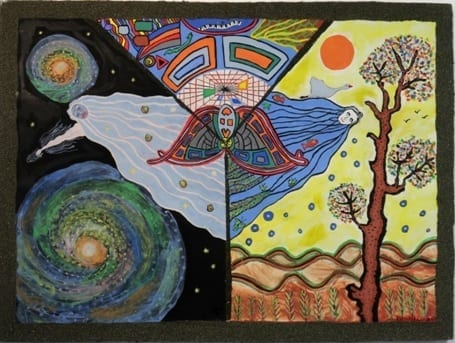 This artist communicates and infuses us with constant discovery, piece after piece, sometimes in just greys and blacks, but especially in warm colors that the sun allows us to enjoy so intensely in the tropics, like the combination of (curved and straight) lines on the material, geometric shapes (circles, squares, triangles), and color as the border between his intentions.
Shapes and colors combined and in close contact, allow us to recognize a nomenclature such as naive art, primitivism, expressionism, visible languages that he didn't define for his work, that's to say, it wasn't the artist's intention.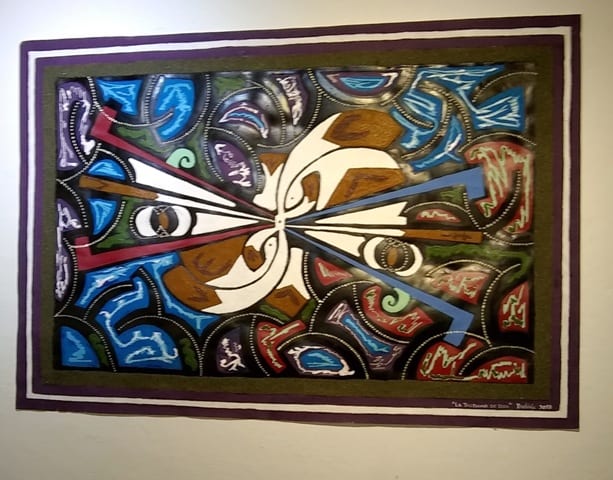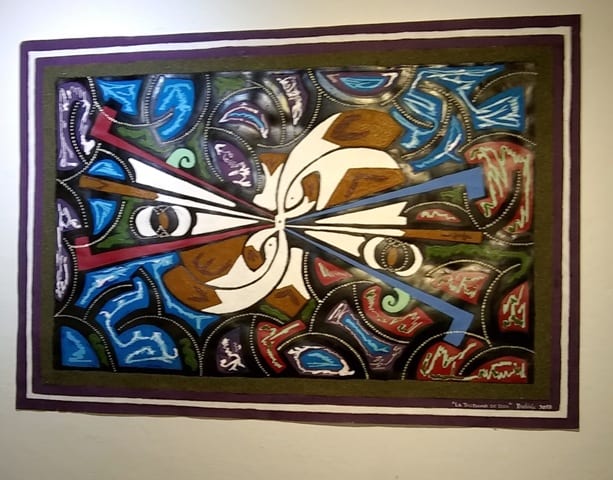 For some viewers, the interpretations are dissimilar, like what happens with every work of art and some identify with it in one way, while they decipher the world from a physical, spiritual and mystic plane, using energy, reason or philosophy, understanding their own path.
This discovery of each and every viewer, as an individual, is what makes people identify with his work. It also gives the artist new points of view, when it comes to new clarifications and visions which he might not have expected, who claims he doesn't have any direct or conscious influence from other artists, as he doesn't research paintings and/or art.
Thus, Dioblan shows us how science (pure or not) can be restructured, giving a new result that is removed from science itself. And, how this result speaks to the so-called spirit in another useful contribution to humanity.