Regina Cano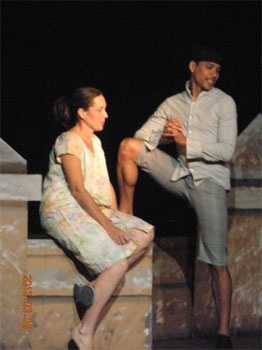 HAVANA TIMES — For the entire month of March, Havana's Rita Montaner Theatre Co. is presenting an adaptation of "Las 2 Caras de la Moneda" (Two Sides of the Coin), by Cheddy Mendizabal.
The staging at the troupe's headquarters, the El Sotáno Theater in Vedado, is the responsibility of director Amaury Ricardo, who announced in his program:
"The play 'The Two Sides of the Coin' is being presented within the framework of 'Youth Theatre,' which was common last century though scarce these days.
"From previous years, we can recall works such as 'Molinos de Vientos' and 'Compas de Madera.' In these, moral standards were defended as achieving high spiritual values with the aim of creating the 'new man.'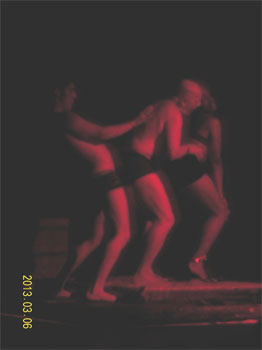 "In 'The Two sides,' its characters turn their backs on these values. Because of the fragility of these, they lose the horizons of their lives and go deeper into a marginal world teeming with attitudes involving the abuse of power, double standards, gambling, drugs, physical and mental violence, and other conditions specific to these times.
"We invite you to sit down on this 'wall on the Malecon' — the great character on this stage production — and from it, look out at the horizon. Seeing the sun? …as well as its spots?"
The music used is Rap written by Yasser Castellanos.
"It's a work with nuances and aspects that allow any audience to leave satisfied… It's intended for mainstream audiences," the director told me at the end of the play.
Well, people! "The Two Sides of the Coin" can be seen at the El Sotano (on K St., between 25th and 27th streets in the Vedado district), every Tuesday, Wednesday and Thursday in March, at 6:00 pm, – It's a reflection of part of our social conflicts.