Farewell to the University in Guantanamo
Rosa Martinez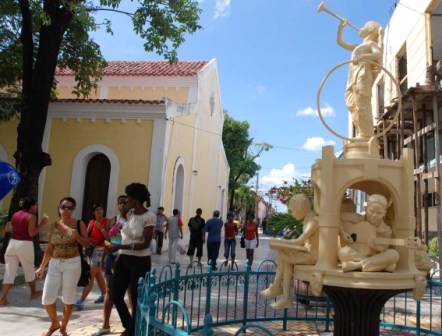 HAVANA TIMES — In June this year, I joined the ranks of Cuban workers who, for one reason or another, have been left without a job.
In my case, it wasn't because of a "payroll reduction", as the restructuring of the workforce is referred to in Cuba, the equivalent of "getting fired" in other countries. Nor was I laid off, as others in this site have said, for writing for Havana Times or anything of the sort. Apparently, my posts aren't so critical or I am still relatively unknown to most. At any rate, that doesn't matter anymore.
I am without a job of my own will, because I got fed up with my low salary, with having to deal with an arrogant and incompetent department head and with seeing the same people and the same walls every day.
My parents still wonder how I was able to quit my post at the university, when I was so enamored of my literature classes and my students. To them, my reasons for this are senseless. "All salaries are bad in Cuba," they tell me. It's true: not all, but almost all salaries are bad.
I left the university, or, better said, my students, because, when all is said and done, the university couldn't care less about losing a professor. Someone better or worse has probably already taken my position at the Department of Spanish Literature of the University of Guantanamo, which has been merged with the main campus of the former Raul Gomez Garcia Higher Learning Institute.
You could say I gave up on my students, for only they will miss my voice and my laughter. Only they will miss the stories, sometimes true, sometimes fictional, I told to encourage them to read something that not even professionals are interested in anymore.
They will miss my recurrent complaints over scientific progress (particularly in the IT and communications sectors), which leaves so little time for traditional reading, social gatherings, healthy forms of recreation and looking after one's family.
Only they got to know the real me, for I was myself only in class, before them: at times happy, at times sincere, always rebellious, occasionally ironic, eternally combative.
That is why, even though I had some excellent colleagues during this time and lived many happy moments between the four walls of my classroom, I say goodbye only to my students, my faithful followers.