Internet via Pay-For Wi-fi is also in Guantanamo
Rosa Martinez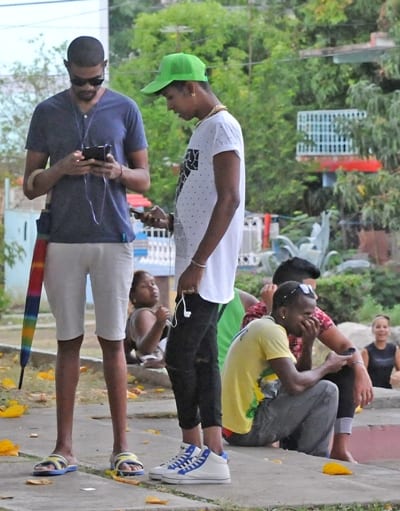 HAVANA TIMES – If you ask any Cuban about the most interesting novelties of the last two years on a national scope, they will surely mention the Wi-Fi service, which has been very useful for a mostly disconnected population.
Although internet access is still very expensive, despite the reduction in price this year from 2.00 to 1.50 CUC per hour (approx. 2.30 to 1.70 USD), this benefit has been an incentive mainly for those who have relatives who live permanently abroad or fulfill internationalist missions in several countries.
Although I personally do not have much experience with Wi-fi, I don't have a mobile phone to use Imo and other messaging services that help make communication between people more personal (face to face), more practical, besides cheaper, at least for the other side, for it is much more economical to use this application than to dial a number by telephone.
According to statements by experts from the Etecsa telecommunications monopoly in the province, Guantanamo now has pay-for Wi-Fi areas for public access in its 10 municipalities. The last to activate the service were Maisí (the most eastern town of Cuba and where Hurricane Matthew caused great destruction in October), Niceto Pérez and Manuel Tames.
As in most of the country, these areas are located in central places of the municipal seats and important towns and have capacity for 60 users on the average connected in unison, at a speed of one megabite during the 24 hours of the day.
According to Etecsa we are one of the provinces with the most Wi-Fi areas. The bad thing is that here the experience of other provinces is repeated: those who connect have neither comfort nor privacy, in addition they often have to buy the Internet cards at a higher price from resellers.
When these things are resolved, we may be able to feel a little happier, at least a bit.