Getting Off the Cuba Merry-Go-Round
Veronica Vega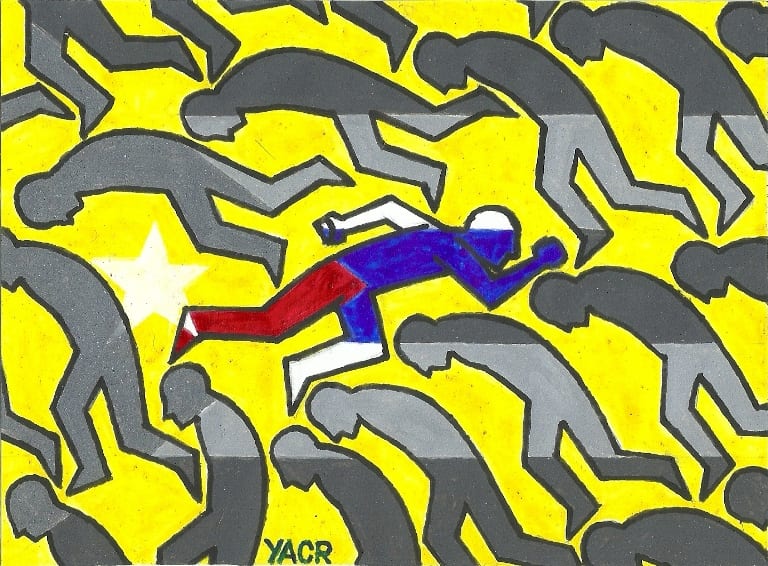 HAVANA TIMES — When I notice that weeks have gone by and I haven't been able to finish off an article for my diary, I examine my conscience and I'm forced to admit that I've fallen into the general apathy of the Cuban people.
It's not because I don't have opinions, but because it's impossible that my opinions influence anything that keeps our society running poorly, very poorly.
After many years of online forums which have served as a beehive for differences of opinion and which have been transforming into more civilized discussions, agreeing on many of the points made doesn't mean that changes will be put into effect.
And I say "mean" not to sound overly radical. At times, I'm haunted by the idea that these debates are the perfect kind of entertainment we need to make ourselves feel useful, to believe that changes will come soon which only really take place in our thoughts, our words and in this other dimension of reality known as "cyberspace". By the way, the internet is so limited and expensive for those of us who live on the island that it has become an example of what little real progress has come from the discussions revolving around Cuba's problems.
At this point, I chide myself up for having finally adopted my friend's philosophy, who says: "What does it matter if you tell the truth if everything carries on the same." Well, without being able to give you any tangible proof of these changes, I must insist in the fact that telling the truth is always better than remaining an accomplice to lies. Even if nothing changes around you, something does change within you.
And even though it seems like I'm contradicting myself with what I said before, I'm not. Every truth said out loud, every opinion expressed sincerely and with a noble purpose has a positive impact, but isn't this supposed to be just a first step?
The editor of Havana Times has said that readers of the website prefer to read opinions which include proposals for solutions. I remember that my first reaction to this comment was to ask myself what solution could successfully manifest itself in the real world, but I took this opinion as a healthy challenge.
When I published an article entitled "The power of doubt", proposing that Ayurveda medicine be introduced into Cuba, so that this proposal wouldn't remain in words on a page, I did some research and even contacted somebody who has run a scientific project which is linked to some embassies, including the Indian Embassy. She told me that even though there are doctors who have contacted the AYUSH (the organization which dedicates itself to the practice and dissemination of Ayurveda in India), the Cuban Ministry of Health (MINSAP) isn't interested in introducing the practice into Cuba officially.
Of course there's always the option of gathering up people who are interested, establishing contact by our own accord and get specialists to come on a tourist visa to give courses in a completely alternative way. This would all be much more expensive, more risque and if any results were to be seen, they would be on a tiny scale. However, there are still paths we can take. I'm giving you this example just to prove to you the distance there is between proposing something in an article and making it reality.
I regularly read the Havana Times newsletter and the comments made, I agree with many of my colleagues and readers' opinions; I'm always moved by the articles written by Irina Echarry which are always so well balanced, objective and brilliantly written. I frequently write down comments in my mind supporting the comments made by Osmel Ramirez Alvarez, Pedro Campos, Haroldo Dilla… but time and time again, I'm disheartened by the feeling that we're just running around in circles.
I know that my life isn't worth less because Cuba continues as it is, nor that of my colleagues, HT readers and even the trolls out there. We will continue on our journey inward and outward, regardless. However, it would make us feel so much better if even just a fifth of what we (the majority sincerely) discussed here were to become a direct living experience for the Cuban people, especially ordinary Cubans, who don't even know about these debates.