Veronica Fernandez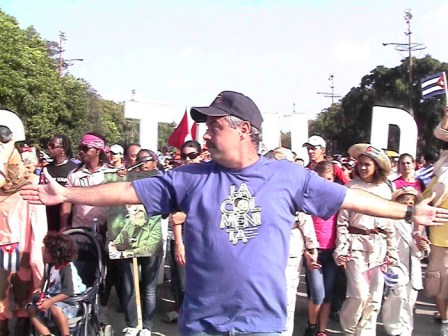 A short time ago, in addition to information and discussions in workplaces across the country, material came out in the Cuban press about the different measures that the Cuban government has decided to take in connection with the massive reduction in the number of public employees and in the restructuring of the nation's work force.
This is not the first time we Cubans have faced such measures in the course of our revolutionary process.  Yet in the street there's great apprehension, as well as many doubts and uncertainties with respect to all this.  People are unhappy and unmotivated because —independently of the fact that many of them know this is an economic necessity for the country— what they don't have is all the information they require, even though there are predictions that additional measures will be announced before the end of the year.
At bus stops you'll hear the opinions of many people who "support and understand the measures," as well as those of others who demonstrate themselves staunchly opposed in the face of such decisions.
I have to ask myself why all this is happening.  Are the Cuban people prepared to accept these measures?
It's said that no one will be left to their own fate, but the fact is that not everyone can work as a self-employed vendor or in agriculture or construction, though these are vital links in the work force at this moment.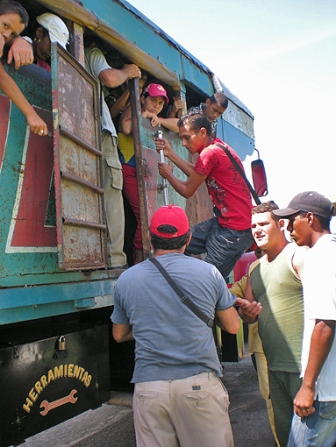 We have been informed through the press that those people who are laid off for not being "suitable" will be able to apply for self-employment licenses; however the question remains as to where the supplies and raw materials for this will come.  Is it that merely being able to apply for a license will automatically make life easy?
A few days ago I was talking to a friend who knows people who are assured they're going to be laid off.  They've gone to apply for licenses, but to obtain them have been asked for a certain amount of money in CUCs (Cuban hard currency).  It's precisely here where the first obstacle has already raised its head.
Where is an honest person supposed to get large sums of money in CUCs when their wages in regular pesos aren't enough to live on as it is?  I'm talking about people who don't cheat or steal from the State or anyone.
Let's remember that the median monthly wage in the country is equal to about 15 CUCs ($18 USD) and then we'll realize once again that no one can meet their minimum basic needs for subsistence on that amount.
Let's remember that a two-pound bag of powdered milk sells for 5 CUCs in the "dollar store," to give only one example.  And if you need to buy a pair of shoes, it's not even worth quoting the price…
So what happens to a person who's over 40 or 50 years old who doesn't have the money to obtain their self-employment license and cannot transition into agriculture or construction labor due to health problems; but are still aren't at the retirement age?  These and many other pressing problems will have to be addressed in these new measures.
I've seen grown people crying for their children and for themselves.  I've seen people who are revolutionaries of heart who feel defenseless and feel fright if not panic over these measures.
The truth is that it is necessary and indispensable that these steps are taken, but it's also imminently necessary and important that human beings are not stripped or robbed of the rights and benefits for which they have struggled so hard after having contributed with their effort to build a society like ours, one based on the maxim of Jose Marti: "With all and for the wellbeing of all."