Where Are We? What Have We Become?
Veronica Fernandez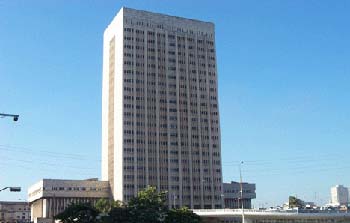 I've known Margarita for some time.  She was my neighbor when I lived in Cojimar, a small community located to the east of Havana Bay.  But three years ago she legally "swapped" homes to move to the Vedado district, in the center of the Cuban capital.
We happened to run into each other a couple months ago in the street, but shortly after the initial greetings I could tell that there was something different about her.  She seemed pale, thinner, and I could see sadness reflected in her face, despite the happiness she felt over our meeting.
Margarita was one of those people who are never discouraged in the face of any situation, no matter how adverse and difficult it is.  She had extraordinary willpower that, along with her positive frame of mind, allowed her to rise above any obstacle.
She was one of those who would always try to look for the light even when it seemed impossible.  Nonetheless, her image had now changed.  It was evident that she wasn't the same Margarita I knew three years before.
Not wanting to be indiscrete, I didn't ask her anything, but she herself commented about what was happening to her.  She told me that a few months earlier she had been diagnosed with breast cancer and that she had to be operated on urgently to prevent additional problems.  She described the fine attention she received at the Dr. Luis Diaz Soto Military Hospital (in East Havana) and the professionalism of the team that operated on her.  However the situation didn't end there.
After having been discharged, they told her that she would have to be given radiotherapy treatment, but that it couldn't be at that hospital because the machine wasn't working.  Therefore, she herself would have to look for a place where this could be done.  When they explained all of this to her, it was like the world have dropped on top of her, so of course she couldn't be the same.
Margarita described how she had gone around to all the hospitals in the capital and had even called those in nearby provinces to see if they could provide this service to her.  All of them denied her the possibility of treatment for the same reasons; in some it was because the equipment was broken and in others because that service was not offered.
For the first time in life, I saw her destroyed, without hope and with that inner light totally extinguished.  I tried to lift her spirits a little, but as to be expected I too was impacted by her situation.  We're human beings and we have a high degree of sensitivity.
I promised her that I would help, saying that I would check around with friends to see if they knew of any places.  She gave me her telephone number and her new address.
That night I couldn't sleep.  I laid there awake thinking about who to turn to.  The next day, after making five phone calls, there appeared —as if from the sky— a possibility at the Hermanos Amejeiras Hospital (located in Centro Havana).
I contacted Margarita immediately, who could hardly speak after getting the news.  We went to Hermanos Amejeiras where waiting for us was the person with the magic wand who had made that miracle possible.
They were telling new patients at this hospital that they couldn't receive radiotherapy treatment.  The apparatus had been broken for six months and had just been fixed, which meant that there was a tremendous backup of people who had previously been put on the list.  Nevertheless —since this involved friendship— they would make an effort under the condition that Margarita would have to come there daily at 6:00 in the morning.
Of course, Margarita would show up there in body and soul, and after showing her complete gratitude, she told me, "Even If I have to spend the night wide awake to get their on time, the main thing is that I can get this taken care of."
I can't get it in my head that these things can be occurring here, because health is not something to play around with.  Are we a medical power or not?  And what example are we giving to the world with these facts?  The reality was that I was horrified.
There are some things for some people but for others no.  If Margarita had not run into me, where would she be now?  Any other person might have committed some desperate act, even taking their own life – who knows.
There is no explanation; it is completely inexplicable.  It shows a tremendous lack of humanity as well as disrespect for people and for the public health of Cubans.  But who's there to complain to?
We know that with good friends or money many things can be obtained here, but I never imagined that when dealing with the health of human beings such negative acts could be done and that people could turn their backs on individuals like her.
Thousands of people in Cuba don't have friends in key places and much less money to achieve the full rights held by all citizens who have given their best over these past 50 years of the Revolution.
So now I have to ask: Where are we and what have we become?