A Photography Course that Brought Me Closer to Latin America
Yanelys Nuñez Leyva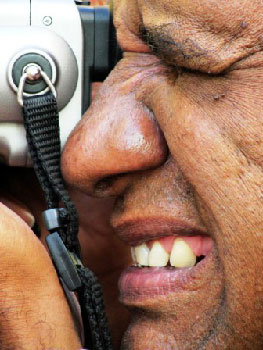 HAVANA TIMES — This year, Havana's renowned cultural institution Casa de las Americas will celebrate the work of Latin American and Caribbean photographers through numerous exhibitions, workshops and conferences.
From July 8 to 12, a photography course was offered by two experts on the subject working at the Visual Arts Department of the institution: Cristina Figueroa and Nahela Hechavarría.
The course exposed us to the most renowned photographers from our region, laying emphasis on countries, such as Mexico, which have made significant contributions to Latin America's graphic memory.
It also delved into the more recurrent issues and concerns caught sight of in this photography and on the work Casa de las Americas has done in the course of its history to promote this form of artistic expression.
Cuba photography was tackled from a different perspective. The course centered on photographs taken in Cuba by foreign artists, such as Walter Evans, Birt Glinn and Cartier Bresson.
For me, a great photography aficionado, the course was quite interesting, as it delved into works produced in Latin America that we know little about.
Powerful and dramatic images filled the Casa de las Americas Manuel Galich gallery, photographs that explored and continue to explore the American continent without exoticism or a vacuous, folkloricism.
This was perhaps the most pleasant part of the course for me: being able to come into contact with a group of photographic images (some of which are part of the institution's collection, and are currently on display at the gallery) that reflect the cultural richness of the peoples of Latin American.