Arriving in Cuba after the Paris Treaty
Yanelys Nunez Leyva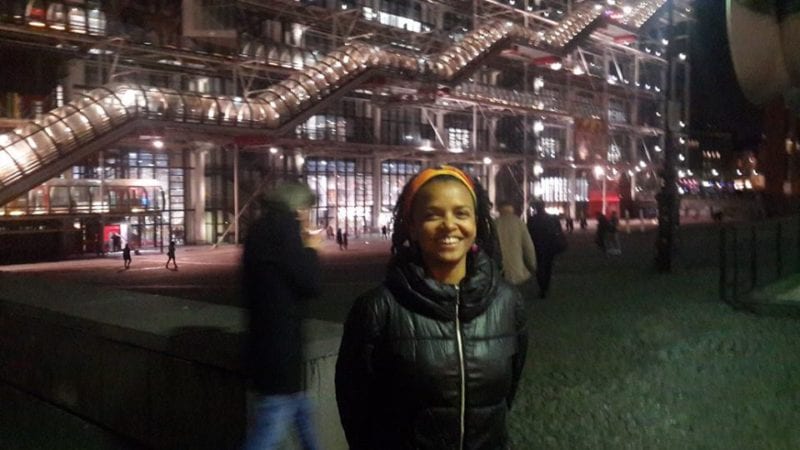 HAVANA TIMES — Questions from Cuban Customs (really State Security) when they examined Luis Manuel Otero and my bags yesterday, down to our last piece of underwear, at Jose Marti International Airport and they found leaflets of exhibitions which we had visited in Paris, local newspapers we had brought back as souvenirs and books which we had taken to read on the trip back:
– Why did you go to France?
– Did you print these catalogues that say Pompidou?
– Why are you bringing them here to Cuba?
– What organization invited you to France?
– Where did you sleep?
– What do you do here in Cuba?
Now, this is the interesting part. They asked this question while they flicked through an Allen Ginsberg book which I had brought to read:
– What does Howl mean?
– Why does it say that he was prosecuted here in the prologue?
They tried to interpret the leaflets over and over again, which is a little difficult because they are written in French.
But, after a hurried trip to the office, the Customs officials decided that the Hors Pistes catalogues [where the names of all the artists who took part in the Pompidou event, including us] need to be confiscated.
Luis got annoyed and said that he wouldn't leave without them. They (the uniformed Customs officials) didn't know what to do and turned to their phones, looking for peace.
Just a few minutes… and the catalogues weren't dangerous anymore.
"You can take them but…"
Luis had to pay for a personal external hard drive which he hadn't declared when he left Cuba and according to the law, this counts as importing. A shuffling of laws which we asked to see. They are impartial. It doesn't matter that you didn't know that a hard drive doesn't count as a personal item which Cuban Customs have ruled in their laws. You have to pay.
Two hours of wasted time in the face of the timid look of the young girls who were checking our suitcases without knowing why. Asking their supervisors, who were nearly the same age, what they should touch and how to write the final report.
Two hours which you spend thinking about what you're going to post on Facebook depending on what they seize:
"Allen Ginsberg is banned in Cuba." [Although this wouldn't surprise many people]
"Permanent exhibition and temporary event catalogues from the Pompidou Center are not allowed to enter Cuba." [Doesn't really have much of a hook either]
I continue to think while Luis has to pay for a hard drive he didn't import. Just because they want to apply another ridiculous law.