A USA-style Xmas for Cuban Kids
Yenisel Rodriguez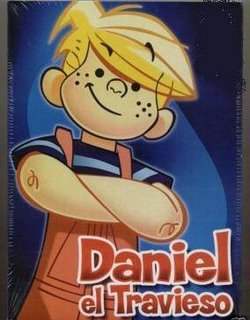 "Here's to a bountiful Christmas." 
Before an audience of millions of Cuban children, the little main character of the movie "Daniel el Travieso" (Daniel the mischievous one) demonstrated that that all those adults who don't celebrate Christmas will suffer from spiritual bitterness and ideological angst.
In few words, Daniel teaches his contemporaries how to exorcize the souls of those adults who are affected by the syndrome of suspicion, those who deny their children a chance to meet Santa Claus.
At the end of the movie, Mr. Jorge (the co-starring repudiator of American-style Christmas) understands his error and ends up discovering the momentous sense of that festive date.  Its aim is to decorate one's front room with expensive purchases from the mall to show the love he feels from his wife, his fellow beings and for national traditions.
Now the only thing left for us is to hope that our kids are at the level of US children, which is an exceedingly difficult task anticipating the high degree of resentment and ideological understanding that many adults possess in socialist Cuba.
Yes, because poverty is not an impediment to celebrating American-style Christmas.  One can always buy themself a little something at the nearest store.  But the anti-consumerist ideology is indeed a great danger for Santa Claus and his gifts.
That's why our state institutions — now exorcized of that old-fashioned anti-consumerism of the left — offer great support to Cuban children in the task of reeducating the obstinate defenders of material modesty.
For example, they are debuting films about the appealing customs in capitalist festivities that are later rerun from time to time, like in the case of the film Daniel el Travieso.
"If your parents don't respect Santa Claus by asking for (buying) a good gift for you, don't waste time – take them to the nearest psychiatrist.  This, invoking to the spirit of Christmas, will lead to the festive salvation of your parents"
"Honey, honey, don't be so complicated.  Go ahead and buy the toy for the kid!"
Like this you will be wisely suggesting the spirit of Christmas to our parents: A Cuban-style spirit, one with the aroma of coffee, tobacco, rum and the magnificence of the mall.
"Solavaya"  (Good riddens)