Protest in Havana's Santos Suarez Neighborhood
Yenisel Rodriguez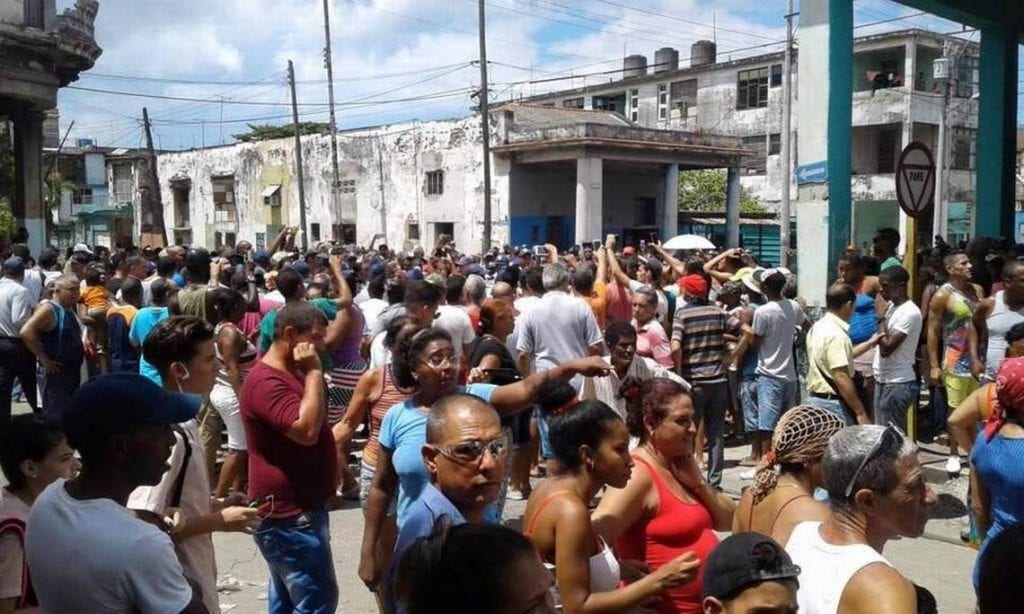 HAVANA TIMES — After four days without electricity, hundreds of residents from the Santos Suarez neighborhood took to the street in protest on Thursday.
Government representatives were unsuccessful in their attempts to silence the protest, giving excuses to over 500 people. Protesters continued to shout slogans like "people have the power", "lights, water and food", "strike".
Police units were mobilized. Dozens of black berets (special troops) and vehicles were deployed and headed towards to the protest.
To many people's surprise, the protesters moved directly at the repressive unit, outraged when they saw that they were being dealt with as if they were criminals. The special forces withdrew in the face of everyone's jeering.
Word began to spread that the protest would gain greater dimensions if electricity services weren't reestablished by 6 PM.
Then, at 3 p.m., electricity was restored, but many people were still out on the street. Government representatives could take a deep breath and the police forces began to joke around with those people who were still waiting.
People are talking about a people's victory and many infected with the enthusiasm that the direct use of neighborhood power transmits. Some people are beginning to call it the "Santos Suarez incident".