Burying the Dead Amid Chaos and Crisis in Venezuela
Caridad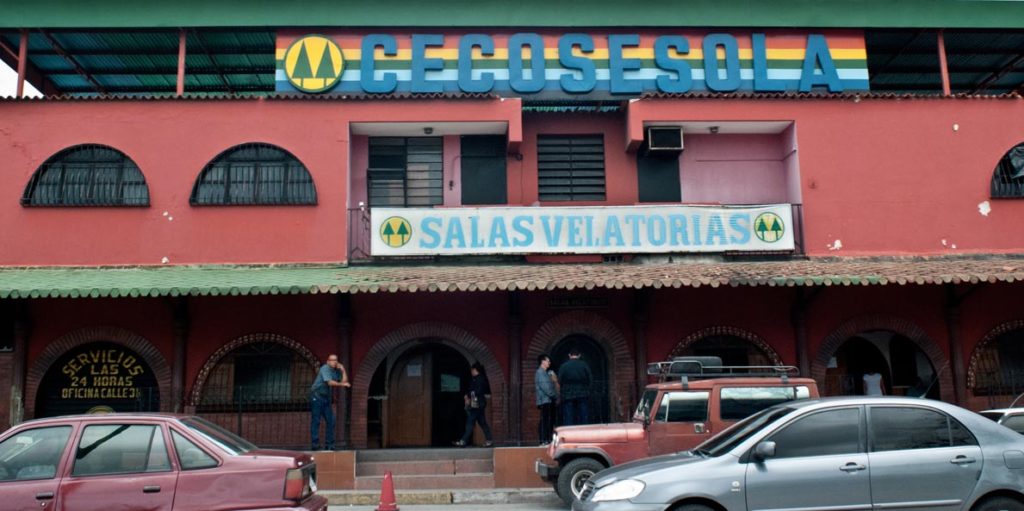 HAVANA TIMES – Mr. Jose Manuel was 93 years old and in very good health. He lived on a mountain in Venezuela's Lara State, and he couldn't help leaving this world when he was visiting one of his children in the city.
Jose Manuel's good health wasn't linked in any way to him or his children having a great deal of money. We already know that people consumed a lot less chemicals 50 years ago than we do nowadays, hidden even on the skins of fruit and vegetables. In fact, money was the one thing that his family didn't have very much of.
That's why his unexpected death became the stuff of stories, an eschatological anecdote or tragicomedy in true Tomas Gutierrez Alea-style from his film Guantanamera.
If it's become a real odyssey for millions of Venezuelans to eat a meal or two a day in recent years; funeral services have led to many falling into debt and have made it impossible for others to bury their dead.
I'd opt for cremation, but that's also expensive and chaotic like everything else in this country right now.
Jose Manuel's family didn't have the money for a cremation or a tomb. Not even for the coffin. But, on top of all of this, they didn't have any way to get a death certificate for the deceased because of bureaucratic hurdles and the government's lack of understanding in these matters. It's something that hospitals and funeral homes take care of.
As since he didn't pass away in a hospital, it was a waste of time to request one; and because they didn't have any money to pay a funeral home… they couldn't turn to the home to get the certificate made. Without this certificate, they couldn't move Jose Manuel's body to the mountain either, to his home.
They didn't want to take him back to the mountain because it was his dying wish. The only solution the family found was to bury him in his yard, like many Venezuelans are doing right now. However, it's hard to find an affordable yard in the heart of the city to do this.
So, they decided to leave for the mountain.
But, after managing to sort out the form of transport (which was hard enough as it is), they realized that they would all go to jail at the first National Guard checkpoint on the road, for homicide or illegally trafficking a dead body.
Once again, the death certificate was crucial.
They had no other choice but to dress up Jose Manuel and make him look like he was still alive. They put a bible in his hands, a pair of reading glasses on (even though he didn't need them in this life), and they sat him on the backseat of the car, with his legs crossed and a lot of ice behind his back and under his buttocks (Lara is unbearably hot at this time of year). That's how they slowly made their way to his home, to the yard where they buried him, trying not to draw attention to themselves.
Luckily, none of the country's glorious military, who guard some stretches of the highway, were suspicious enough to discover the lie. If they had, the story of Jose Manuel and his family would have been a touch more morbid.
Is there no end in sight? Will people continue to bury their dead as best they can? Do the people ruling this country know that cemeteries weren't invented just because it was nice to bury the dead there?