Will Venezuelans Die of Hunger to Keep Maduro in Power?
Caridad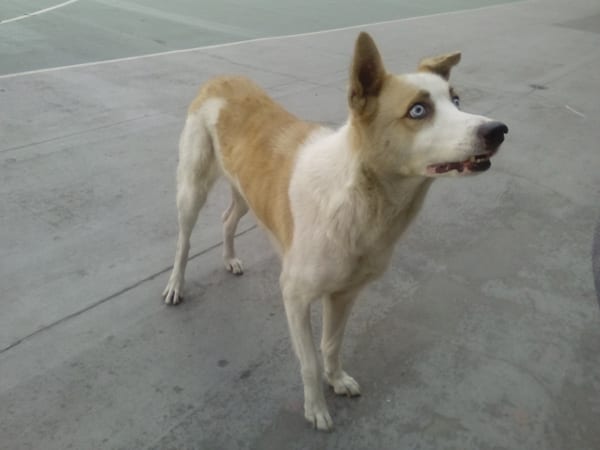 HAVANA TIMES — I'm at the Barquisimeto bus terminal in Lara State. It's 4:30 AM. At this time in the morning, I'm surrounded by the normal hustle and bustle; bus agents each shouting out their routes at the top of their lungs, coffee vendors are selling real coffee (not roasted corn, like the one that is going around right now because there is a shortage in real coffee).
A lot of people, like me, wait for the daylight to come to take to the street to try and find a route that will take them to their destination within the city of Barquisimeto. Some drink coffee, others drink hot fororo.
Fororo is a drink made from roasted corn, which has recently become very popular again in the Venezuelan kitchen. In Barquisimeto, it's normal to find fororo with milk sellers. As I haven't had anything for breakfast, I'm thinking about buying one of these hot drinks which are a lot cheaper than other breakfasts.
Next to me, there's a dog. She drags along a paw and she has myiasis on some parts of her body. I suddenly think about what I can give her to eat, the arepas they sell at a kiosk are a little too much for my pocket. So, the fororo will be the best option.
Will she like it? I know dogs who live on the street and they don't eat just anything. It's going to be hard to throw out a glass of fororo. It doesn't matter. I think she will drink it, after I leave the bus terminal I won't stop thinking about the damn dog, and this glass of fororo might be the only thing she'll have to eat all day. She's a female dog and it's harder for her to survive and the myiasis will soon eat away at her.
I finally decide to buy the fororo. It's hot and at this time in the morning, it's cold even in this state which tends to be quite hot in the day. I take a sip of the fororo. Mmmm, it's delicious, and its warmth feels good in my stomach. Now, me wanting to drink it all and not leaving anything for the dog is all I need. No, I won't do that. But, the truth is that this man really knows how to make this drink, it's delicious. I try it again, two or three sips, it's really creamy.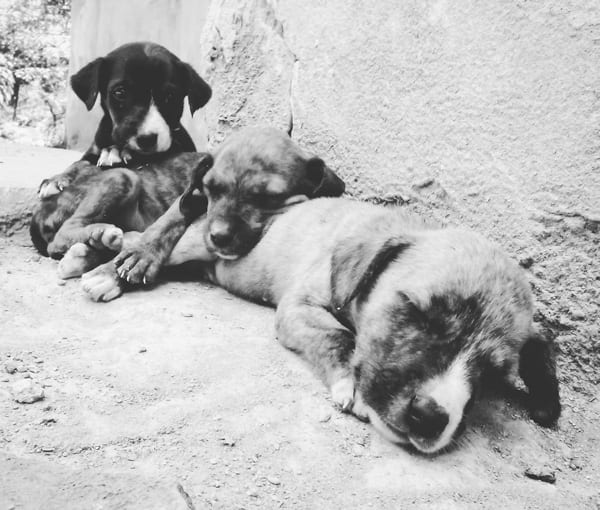 I look at the dog, she is sleeping in an isolated corner. A little behind her, but near her, there are two people. They aren't travelers. These are two people who spend the night at bus terminals because they don't have homes. They are dirty, which means that as well as not having a home, it's likely that they are caught up in taking poor quality and very addictive drugs. If I put the glass of fororo out for the dog, these two people won't think twice about taking it away from her. It isn't easy to get a hold of more then a thousand Bolivars to buy a glass of fororo.
In these times of crisis, people who live out on the street are at a greater disadvantage. Before, it was easy to collect 5 or 10 Bolivars to eat something, just by begging on the street or collecting some recyclable material. Now, you have to have at least a thousand Bolivars and that isn't even enough to get you breakfast.
The dog or the "tin can collectors".
That's my dilemma.
I shouldn't have this dilemma. The dilemma should never be between feeding a stray dog or another person. This person has more options than an animal. And I shouldn't be holding a glass of hot fororo in my hand at 5 AM deciding on who to give it to when my stomach is the first one to ask for it.
But, I have a little bit of money on me and food at home. My stomach stays out of this discussion.
The dog or the "can collectors".
Awful me, when I could just buy another glass of fororo and not have to decide. But, these aren't the only people walking about the terminal without a roof over their heads.
And my salary is barely enough to eat.
Food, food. Everything comes back to food. Everything revolves around it right now. Although there is food in stores, prices are tripling everyday and it makes it hard for us to eat properly.
The former foreign minister has just said yesterday that even if we die of hunger, Maduro won't stop being president.
This reminds me of one of Fidel Castro's solemn phrases. Has anyone in the former foreign minister's family ever died from not having medicines? Has she seriously ever thought about not eating lunch for at least one day?  Die of hunger… hahaha.
With this fororo which is so delicious in hand to be thinking about the former foreign minister and her too expensive shoes so as to believe that she would even be able to give up her morning coffee to a child out of the thousands who go to school or work in the morning without eating.
I leave the glass of fororo next to the dog. She wakes up startled. I don't know if she isn't used to people being nice to her or whether it's her sickness that stops her from eating.
I don't look back. I don't know if the can collectors take the drink for themselves or another animal. But, somebody will have it I'm sure.