A Garden in Havana's City-Center
By Irina Echarry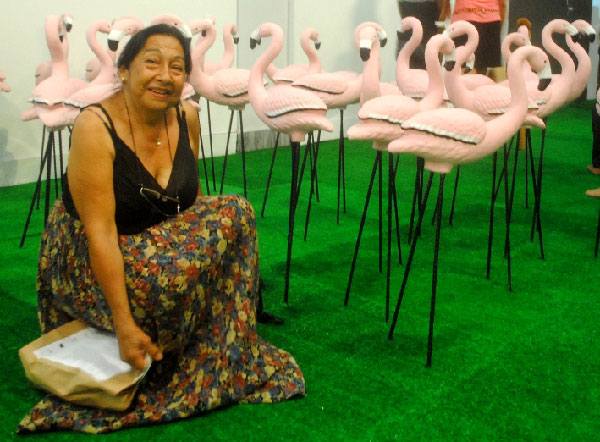 HAVANA TIMES — The afternoon of Friday, June 14 was as hot as most of the days we've had this spring in Cuba. It was hard to imagine a place where one could find respite from the intense heat and rest, particularly near Havana's city-center. This was, however, exactly what I came across.
I am speaking of the exhibition entitled "Deverdearte", by young visual artists Alejandra Oliva and Manuel D. Lugo, who installed an artificial garden in the Cernuda Gallery of the Spanish-American Culture Center in Havana.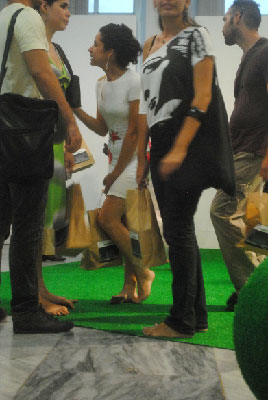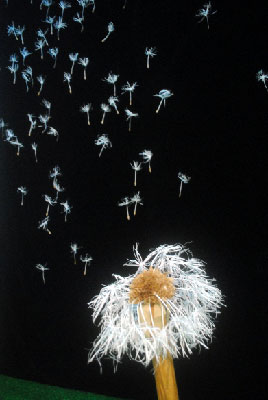 Flamingos, artificial trees, an elaborate sofa which sprouts from a wooden log, a stretch of lawn which invites you to take off your shoes and take a relaxing stroll across the gallery – these are some of the elements of the garden which address our senses – even our sense of touch – and help us feel and remember that we are a part of nature.
According to the artists, "the simulation of organic nature is a commentary on how we deny the process of evolution, an attempt to shed light on a number of phenomena, objects and things (…) Within the space of the exhibition, the reference to nature is a metaphor for social, commercial and artistic processes."
The exhibition, located at 17 Malecon, between Prado and Capdevila streets. It is open to the public Monday to Friday from 9 a.m. to 4:30 p.m. until July 20.
Oh, and do ask for a bag before you go in. You'll want something to put your shoes in after you take them off to walk over the garden's soft lawn.

Click on the thumbnails below to view all the photos in this gallery. On your PC or laptop, you can use the directional arrows on the keyboard to move within the gallery. On cell phones use the keys on the screen.