A Night with Temperamento
By Irina Echarry, Photos: Caridad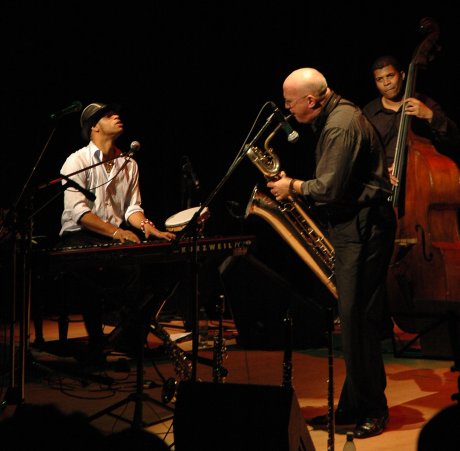 HAVANA TIMES, June 22 – It was the night of Thursday, June 17, and the Chaplin Cinema was premiering the documentary Temperamento, by Jorge Fuentes.  Though an intense heat flooded the building, the public —avid for good music— could also enjoy a live concert by pianist Roberto Fonseca and the group Temperament.
The film synthesizes fragments of the life of the musicians, their rehearsals, family reunions, daily scenes and photographic images, as well as performances of the band at the Zorra y el Cuervo, the Mecca of Cuban jazz.
For 52 minutes, from up close we can experience the emotions of the music created by Javier Zalva (on baritone, alto and soprano saxophone, as well as flute and clarinet), Omar Gonzalez on bass, the virtuosity of Ramses Rodriguez on drums, and the imagination and impeccable execution of Fonseca at the piano.  These are the musicians who have transformed the group into one of the favorites on the island in terms of the world of jazz.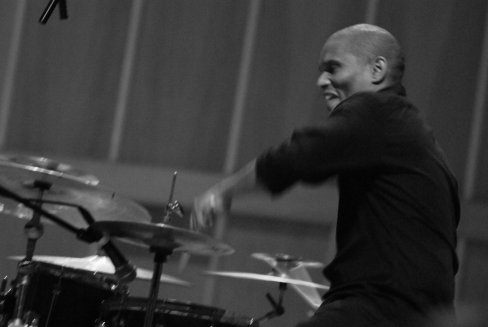 Although the documentary is not distinguished for great aesthetics or profound discourse into that musical genre, it does serve to immortalize these musicians who have, for more than a decade, blended themselves in total harmonic delight.  Director Jorge Fuentes uses experimental cinema that is in tune with the music he exhibits.
A constant innovator, Fonseca surprised the public in attendance with well-known songs such as Se te va la vida, in which Ramsés stands out in a solo; Suspiro, El soñador está cansado, that refers to the search for something that fills our souls; and a new composition: San Miguel, dedicated to the Havana neighborhood where the musician spent part of his youth.
Two guests —singer Danay Suarez, who expressed thanks for the opportunity; and percussionist Andrés Cuallo, a regular in performances of Temperamento— allowed us to hear Mi negra Ave María with their style "based on colors," as Fonseca said.  "In Cuba, there are people who think of colors and of silence, which is also music," he added.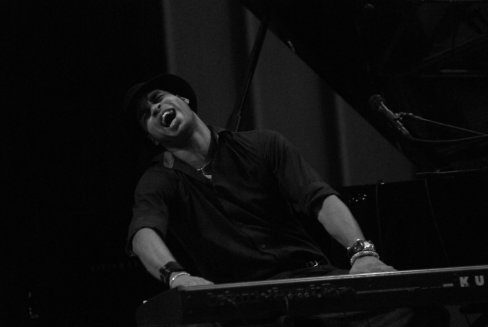 The empathy between Fonseca and the audience that follows him was more than justified.  The musician interacts with people, he makes them sing along and dance.  As he affirmed, "The music we make is for you."
Fonseca recognizes that the world is in a mess and full of problems; therefore, when people come to his concerts, he wants them to "come out as if they had been taken on a trip to a place of peace."  And he succeeds at this, judging by the sense of rapture that overflows when he plays the piano.
This documentary will serve for the future. As Fonseca noted, "People will say that there was once a group named Temperamento…"