A Radio Station in Nicaragua that Survives its Destruction
More than 400,000 dollars in losses after fire and assault which occurred a year ago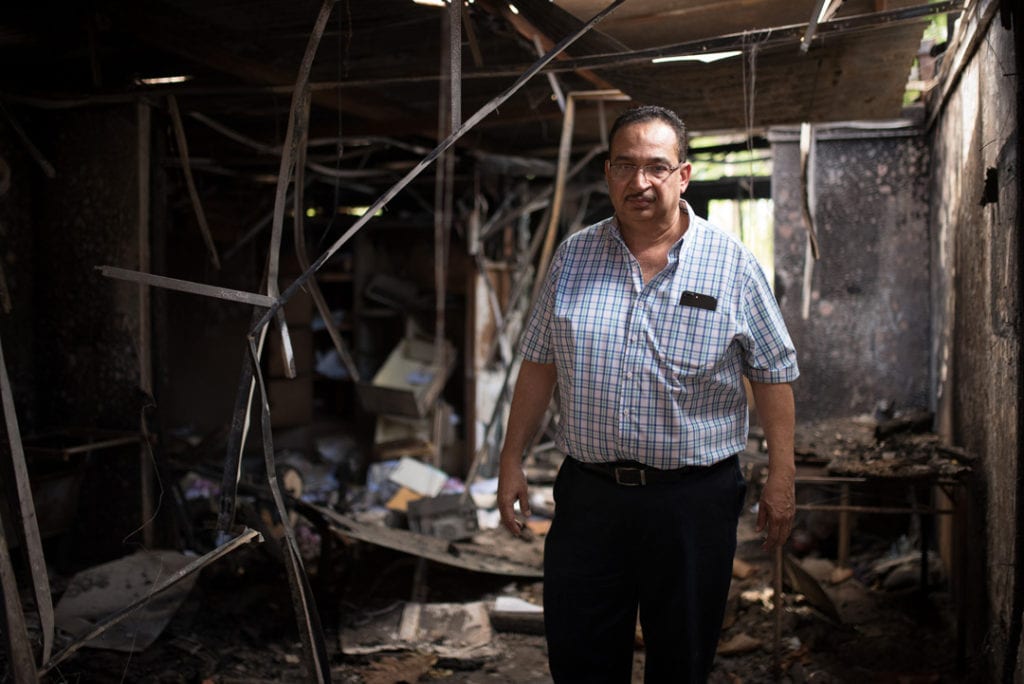 HAVANA TIMES – A bomb that exploded in the reception room of Radio Dario, located in the Department of Leon in western Nicaragua, caused the fire that destroyed all the station's technical equipment. On April 23, 2018, the radio station team was reporting on the repression against the civic protests, when a mob broke into their offices and destroyed its premises.
"We have continued broadcasting and we have made a transformation, we have innovated. It seems to me that the crisis has helped us to reinvent ourselves. Now we are more digital than traditional radio, and the radio continues to work," says Anibal Toruno, director of Radio Dario now in exile, in an interview on the program "Esta Semana" (This Week).
It is not the first time that Ruben Dario was burned by mobs, at least six times this station has suffered fire damage. In addition, on Monday, December 3, 2018, the radio was forcefully closed by the National Police. Senior Commissioner Fidel de Jesus Dominguez Alvarez, chief of the Leon Police, led the operation.
Sandinista legislator Filiberto Rodriguez and Manuel de Jesus Alvarado have been identified as leaders of the Sandinista mobs that set the radio on fire in April of last year. "We have publically denounced Filiberto Rodriguez, who is a deputy of the Sandinista Front in the Assembly and a member of the Justice and Peace Commission, and Manuel de Jesus Alvarado," says Toruno.
"Filiberto Rodriguez is on a European Parliament's list of possible people to be sanctioned, precisely because of his participation in attacks on the media," insists the director of the station.
Material and psychological damage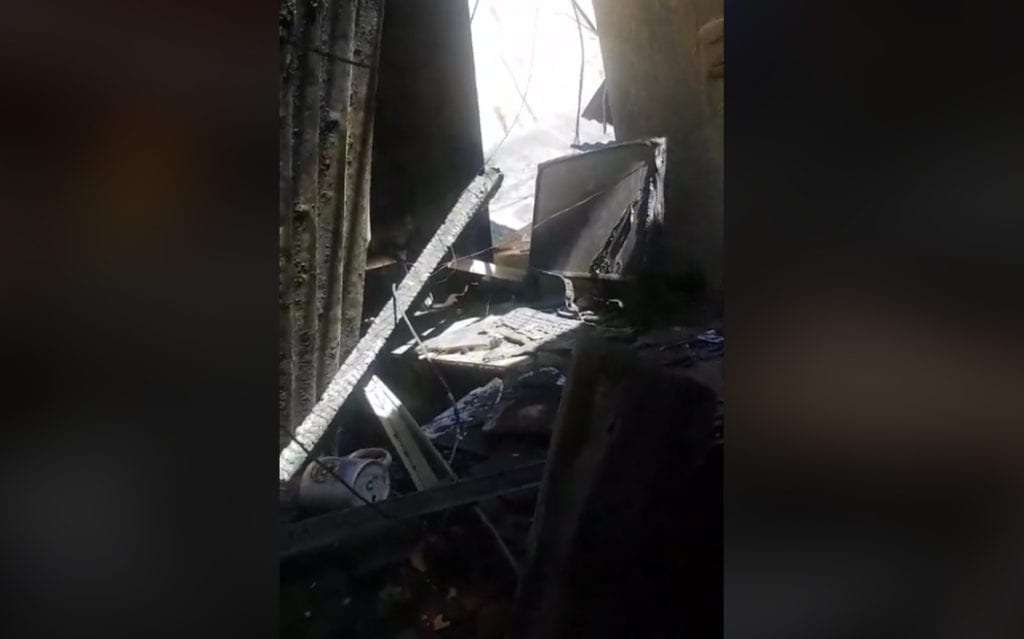 The amount of losses and confiscation to Radio Dario adds to more than 400,000 dollars. Computers, consoles, transmitters and other equipment were set on fire. Ten cellular phones, which were used for reporting, disappeared during the assault on their offices by the National Police.
"I owe this great team of Radio Dario, I owe them my soul, my heart and we are proud to resist the constant attacks of the regime. We have been persecuted, harassed, invaded again and again in Radio Dario, the studio where we are, and in our families' homes too," Toruno recalls.
In addition to the material damages, he assures that the psychological impact on all the personnel that is in Nicaragua and those that have had to leave, has been immense. "I have to tell you that entire families suffered, not only the workers. The will of the regime to attack independent media, censor them, finish with them, has led to a permanent persecution," he says.
Harassment of journalists
"We have almost seventy journalists in exile, its dramatic. But, the interesting thing in all this is to see how we have been able to reinvent ourselves, to not drop our arms, and not drop our morale. They have not been able to beat us," comments this radio businessman. He considers inconceivable that in the 21st century there are journalists imprisoned in Nicaragua for practicing their profession.
"The only crime of Miguel (Mora) and Lucia (Pineda Ubau) was to defend freedom of expression and exercise it with all the capacity they could have…they are in a cell that has 3 by 2 meters, without light, they have difficulty breathing and are treated as maximum security prisoners," points out Toruno.
"It seems to me that the world fell considerably short in tools and actions that could stop something that has further connotations, I would say, of what we were able to see with Somoza, with Trujillo, with Pinochet and it is regrettable not to be able to stop a man who has committed murder, and crimes against humanity," he reflects.
Toruno believes that Daniel Ortega has no will to restore full rights in Nicaragua, neither intentions to return in any way the capacities that Radio Dario had to inform the public.