A Visit to Venezuela's Indigenous University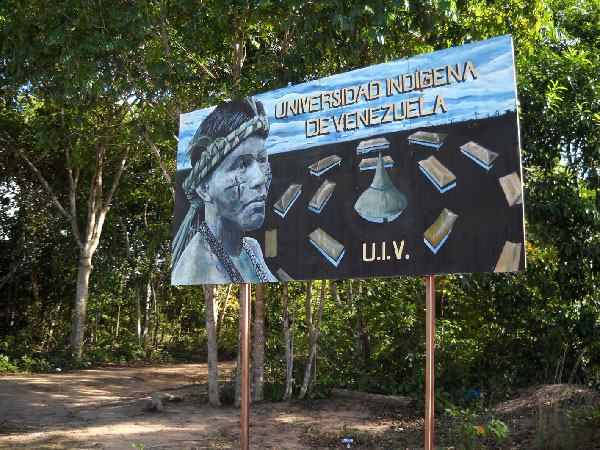 Photo Feature by Caridad
HAVANA TIMES — We arrived in Ciudad Bolivar at dawn. After more than ten hours on the road, we had to wait at the terminal for a bus headed in the direction of Maripa ("the door to the Amazons"), to travel to our slightly closer destination, the town of Tauca.
After the 3 or 4 hour journey on this other bus, we had a long hike ahead, weighed down by our backpacks.
The idea was to get to know the Indigenous University, meet the students, coordinators and volunteer professors to join them in classes beginning the next semester.
In a small cabin made out of clay, adobe and lianas, we hung up our hammocks, oblivious to the dangerous insects that thrive around the savannah during the more humid seasons. The sun had beat down on us so relentlessly during our long hike that all we wanted to do when night fell was go to sleep.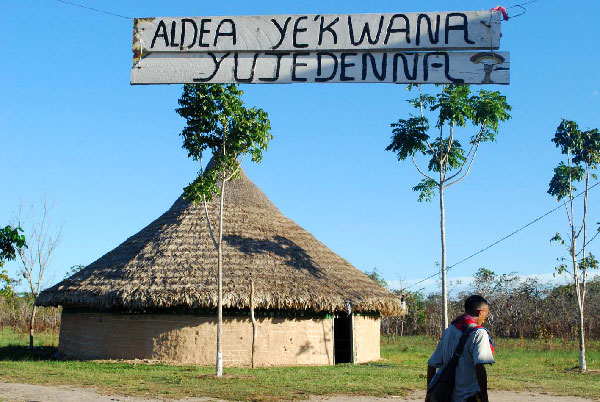 It rained, but not enough to soften the dry, almost cracked earth.
The chirping of birds and the sounds of children playing near the cabin door woke us up before six in the morning. The birds flew off when we opened the doors. The kids – children of one of the coordinators at the university – gave us a smiling, mischievous look and ran off after the birds.
At breakfast, we learned they were members of the Yekwana tribe and immediately became friends. Touring the university isn't something you can do in a single day, much less on such a hot day in the savannah.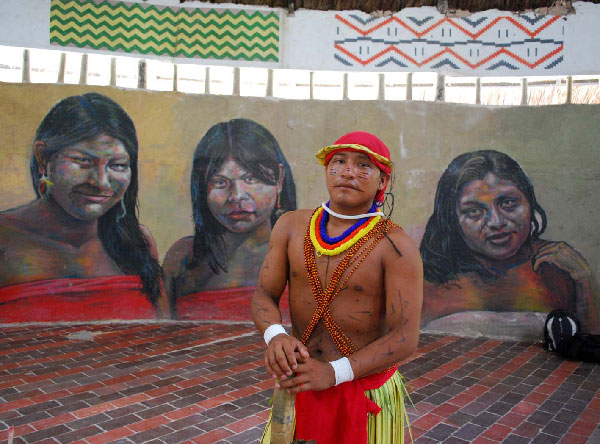 Some of the boys (and some girls) cool off at a small river (or brook) hidden in a grove, to soften the impact of the sun, to which many there are not accustomed, coming from regions where humidity, and the shade afforded by trees, offers them respite from the intense heat.
Most of the students were already leaving for their communities when we arrived. We were fortunate that one group was holding a small, semester-end party and, since you're supposed to have fun at parties, I hung my camera around the neck of one of my hosts and joined the dance of the Yekwanas and the song of the Wotjuja.
In only four days, we made excellent friends who we haven't been able to see again. Our hope of being able to work at the university as volunteers has not yet become a reality, even though they are waiting for us with open arms there.
They say – and I tell myself – that there is a time for everything. I am confident that, soon, my time will come.

Click on the thumbnails below to view all the photos in this gallery. On your PC or laptop, you can use the directional arrows on the keyboard to move within the gallery. On cell phones use the keys on the screen.