A Year of Protest in Nicaragua through Art
Illustrators, designers, cartoonists—known and anonymous—have expressed their demands through art. Here are some of the best pieces in these twelve months of repression.
HAVANA TIMES – A "guardabarranco" (Nicaragua's national bird) perched on his shoulder and a blue and white band that runs through his chest are details that highlight his story. His youth, his school uniform and his gaze that shines towards the sky tell subtly what has happened to him.
It's Alvarito Conrado, one of the first victims of the April repression, seen and captured by the pencil of the artist Vagancio Nica. The drawing has been used even in official homages, and for Pedro X. Molina, cartoonist of Confidencial, one of the best pieces of Nicaraguan artists who have portrayed the crisis.
"The tributes to the young people killed in this martyrdom, as is the case of Alvarito Conrado, are illustrations that show us the profound gratitude of the artists for a sacrificed and courageous youth. This avalanche of artistic expression has been a genuine contribution to the struggle to change a society that seemed to be submerged in indifference and cynicism," adds Manuel Guillen, cartoonist of La Prensa, who agreed with Molina in naming the same illustration, as one of his favorites from the first year of protests.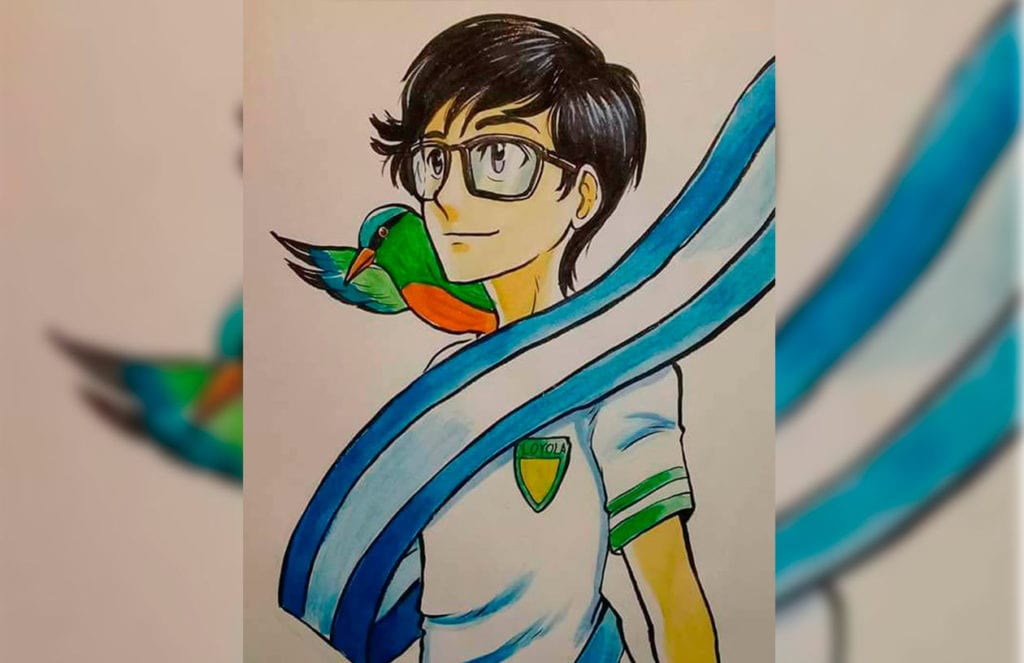 For both, choosing the best works of art that have flourish since April, has been a difficult task. "There are hundreds of pieces and a lot of really good ones. Since April 18, many people have expressed their demands, their fury, their indignation, their rage, their empathy and their mourning through illustrations, paintings, designs or memes. And, as the repression and censorship of the dictatorship grew, these forms of expression became increasingly creative to be able to circumvent repression," says Molina.
For the cartoonist, who has put his creativity to denounce the constant violations of human rights and recently published an e-book in Niu Magazine to commemorate the anniversary of the crisis, this artistic boom, was unleashed as a natural response of human beings.
"When we are exposed to extreme situations, humans look for ways to externalize the strong emotions that these situations can provoke. One of these forms is art. In Nicaragua, this has been an important tool of denunciation, but also of awareness, criticism and humor, which has helped to maintain the spirit in the heaviest moments of the struggle," says Molina.
#SiempreAbril, el e-book de PxMolina.
Guillen adds that the boom we have seen of protest art is for him "the graphic image of awakening of a society. A resurgence of the values of solidarity and dignity of a society that urged a change. Many young artists have express themselves spontaneously, making a powerful call to action for the whole of society," he says. Niu makes an inventory of the best.
A year of a lot of art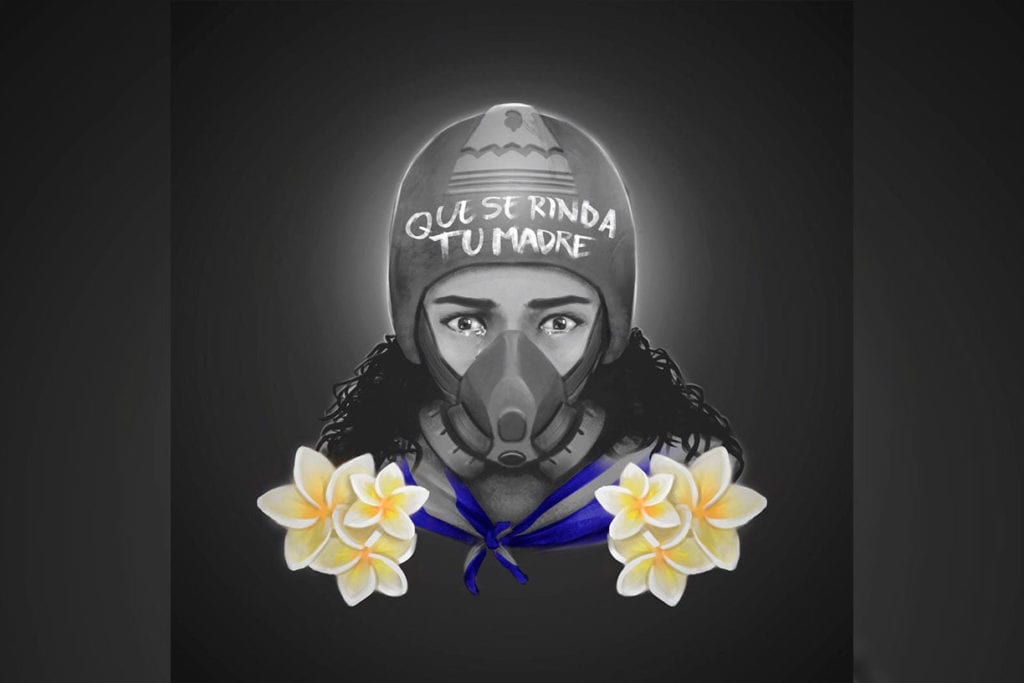 Guillen and Molina, are not the only ones who have identified the pieces that most marked them, especially in the first months of the crisis. "Cuyba"—pseudonym–, graphic designer, illustrator and conceptual artist, is 23 years old and participated in this boom of protest art. He also has his "favorite" pieces: "I have two artists in particular that made a very strong impact on me. I really liked their works, the concept of them and the messages they wanted to give," he says.
The first, says the designer, now seems in retrospective "almost a premonition." It was a work that detailed a "tree of life" and the analogy with Somoza's statue knocked down from his horse. "The other is an art that Lonnie Ruiz presented at an exhibition on human rights, where he touched in a subtle and direct way the subject. The scale makes a happy face but at the same time a sad face. It was something that was super successful," says the designer.
"If I must choose a favorite, it is the art of Titasupp. I love how it represents that we all become involved, with a "mortero" or with a pan, man or woman. I don't think that art can save the world, but it can motivate people to strive to save it. And, I believe that now all the artists in the country have assumed that role. We are voices that shout to motivate the people and ourselves. And, this piece in particular, is an example of that," adds the graphic designer and songwriter "Tipo tuani."
"I saw a stencil in the city of Masaya that is a Sandino raising his right arm with the caption: "A la mierda Daniel" (Fuck Daniel). Probably it was done by a person without any great artistic pretension, but this makes it a more authentic image, which claims the figure of Sandino that had been kidnapped by a party," says Luis, another illustrator and designer, 36 years old, and well-known in the world of design, who also prefers to omit his name.
In anonymity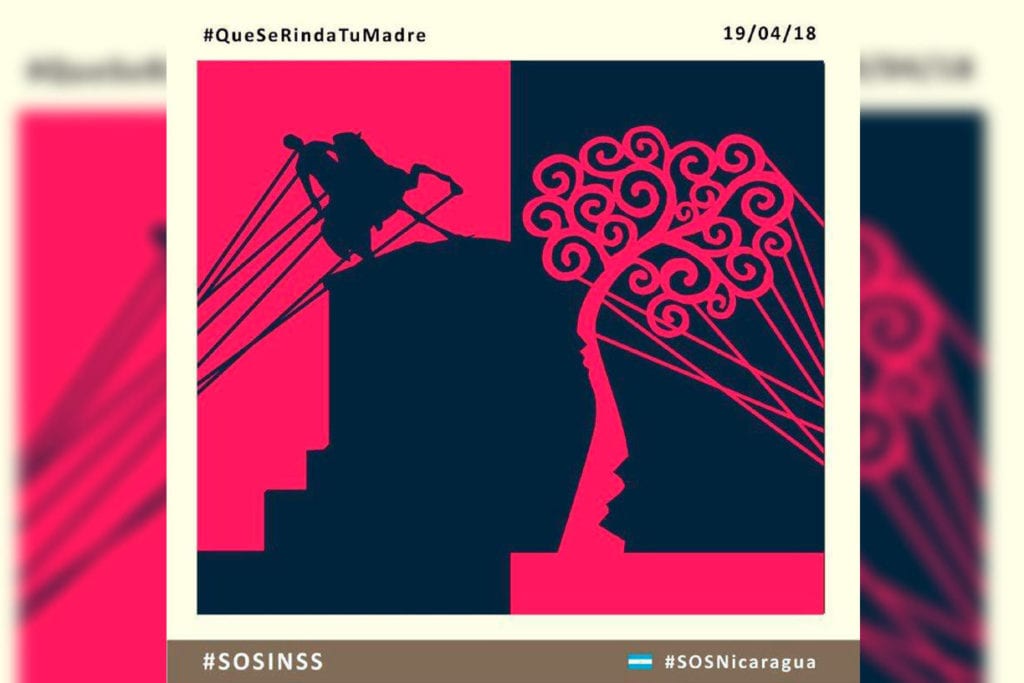 The majority of arts, with the exception of those already recognized caricaturists like Molina and Guillen, are anonymous. This is due "undoubtedly to the fear of the institutionalized repression of a cruel and unscrupulous dictatorship," assures Guillen. "It they can take you prisoner because they see you with a flag on the street, you can imagine what happens if they find you doing a mural or if they identify you as one of the illustrators of the pieces that have become viral," Molina adds.
Cuyba, for example, knows several artists who after the dismantling of the roadblocks, not only stopped expressing themselves and sharing their arts in social networks, but they also had to go into exile. "My art was mainly stencils, which were painted with sprays in a lot of places in the capital and also Masaya and Jinotepe, But I had to stop doing them because I began to receive threats and had to guarantee the safety of myself and my family," the artist recalls.
And in fact, that is the recommendation that Molina has given to several artists who contact him to show their designs. The best thing it to "always select a pseudonym to sign your pieces and be very careful when disseminating them to minimize the danger that you could be run in case one of the arms of the dictatorship intends to harm them," he recommends.
However, even with so many pieces of great artistic value that have fallen into anonymity, a sense of union among artists is perceived. "The most important thing in this process has been the solidarity of the illustrators with the cause and the registration of all those images for our recent history. Art needs to continue to be on the side of truth, to be honest and not only to use it as an element of denunciation, but also as a tool that invites us to dream of the count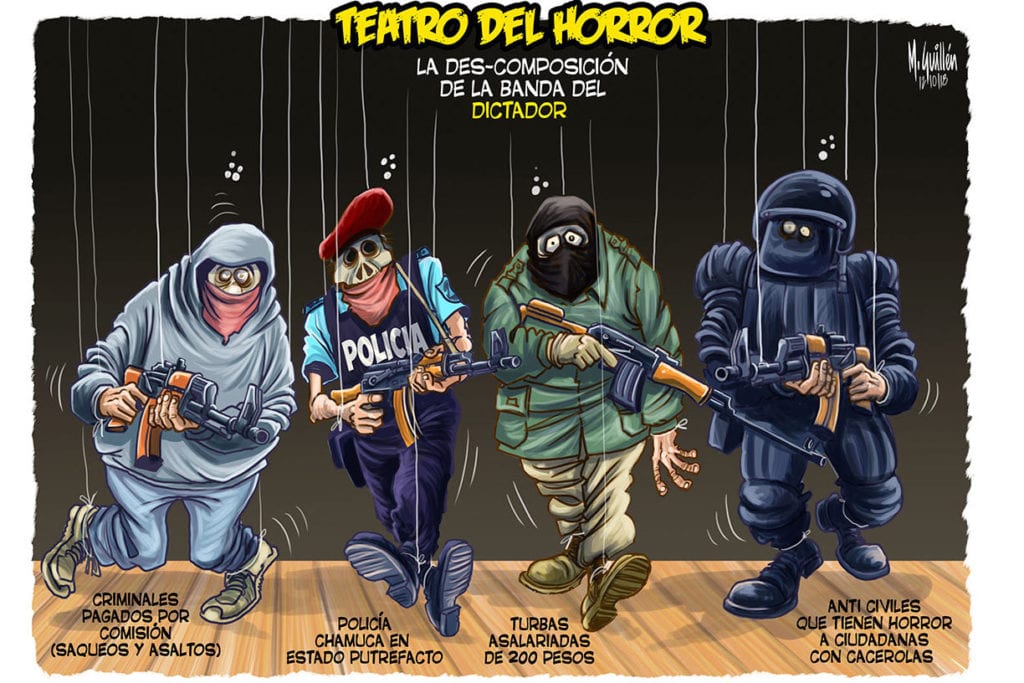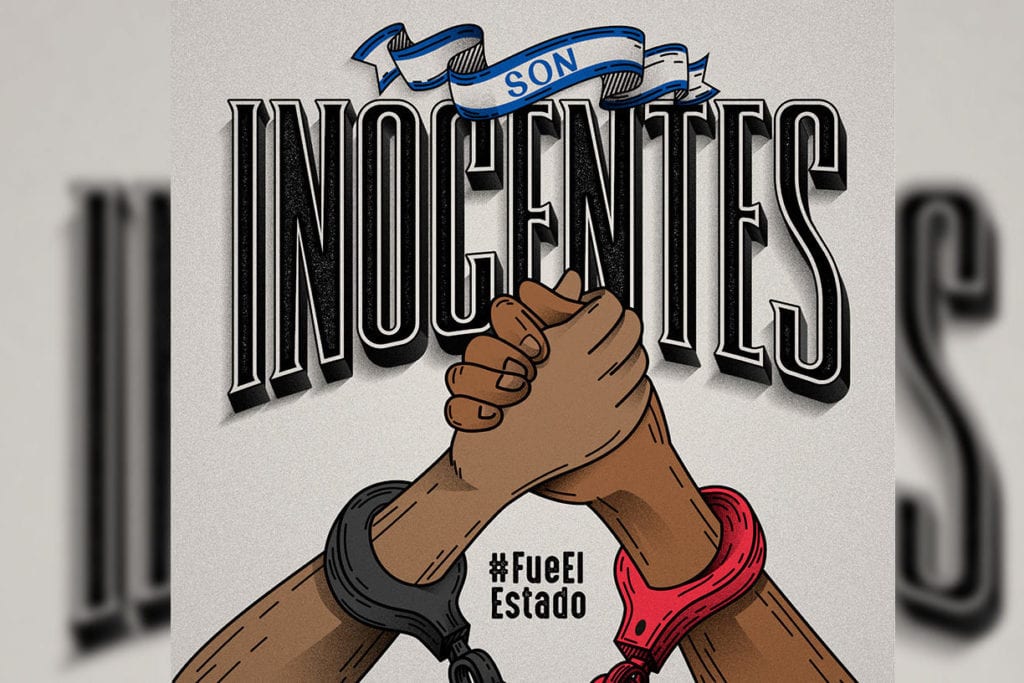 ry that we want for all," says Luis.