Airbnb Experiences Reveal Havana's Diversity
A culture of respect and freedom of speech is winning ground in Havana's private enterprise, after joining this international model of tourism.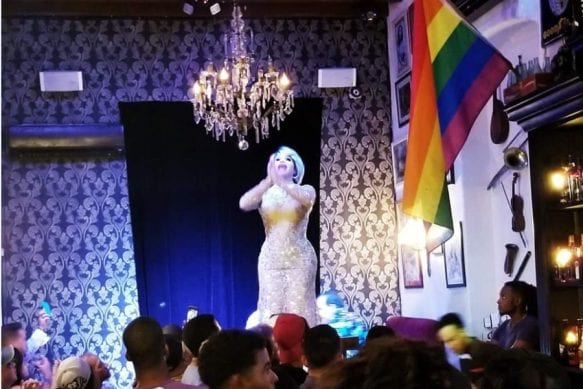 HAVANA TIMES – With the same success that Airbnb has had with its accommodation services in rental homes, the company has managed to establish its "Experiences" model on the international market, and in Havana, in just two years' time.
Using this entrepreneurial platform, guests can learn about the world of those who make fashion using recycled items in Cuba, tricks to becoming any other Havana resident or the ins and outs of the complex national economy from a university professor.
Many hosts are professionals who have never worked in the tourism sector but have found a different way for them to use their expertise, earn money and gain independence, with this US company.
This is the case of young journalist Susana Hernandez, who launched Into Queer Havana in August 2017. Her experience involves getting her hosts in touch with the life of Havana's LGBTIQ (lesbian, gay, bi, trans, intersexuals and queer) community.
"Searching for a job that was financially attractive, that would leave me enough time and money to develop other journalism-related projects that would allow me to keep in touch with the community, Airbnb experiences seemed like a good idea," Hernandez told us.
Before going to the bar to enjoy the show and talk with the transformative artist who introduces themself, customers have a brief conversation with Hernandez about the history of the community's rights in Cuba and their current situation.
"Even though there is already a lot of public information available, it isn't enough. Many people come having read some things that could then be more or less adjusted, but they almost always end up surprised with what they discover," the entrepreneur continued.
"For example, that we have free healthcare for transsexuals or that Cuba is still a machista and heteronormative country, but there is quite a high level of acceptance and respect, especially of queer people or people who don't fit into the binary norm," she said.
Susana who has worked for the state-run National Center for Sex Education and is currently taking part in the "Abriendo Brechas de Colores" project, run by the Chuch of the Metropolitan Community, doesn't consider Into Queer a space of activism although she does recognize that it does contribute a lot in this regard.
Historically linked to the LGBTIQ community as a form of cultural and artistic expression, transformative art is a highlight of night culture.
"Sharing with people who come on this experience, changes the way you look at lots of things, including language. It also helps you to understand how the community has become organized, what their struggles have been, from people who are activists in places like China or Japan, where it's very hard to talk about these issues," she said.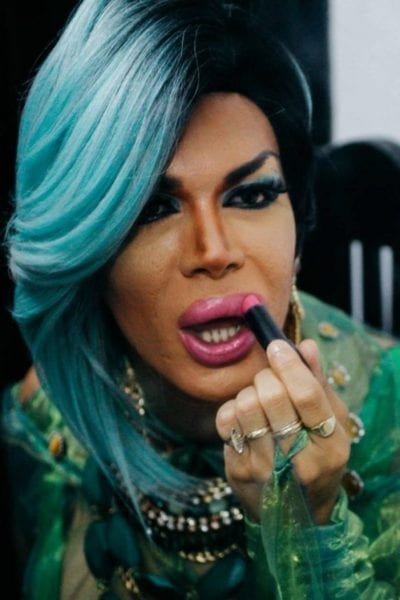 The diverse or friendly appeal that accompanies spaces which hold this kind of experience is being used more and more by private businesses in Cuba, who normally choose to schedule a transformative art show or put a rainbow-colored flag outside to announce that they are open to the community.
"Even though this might seem like ghettos are being created or exclusive places, LGBTIQ people feel a lot more comfortable when they know that they are in a place that is more open, where discrimination shouldn't exist and they can kiss each other, dance with their partner, show affection, without that becoming a problem," she explained.
Hernandez says the freedom of expression encouraged at these places helps to build more empowered figures and it seems that this also translates into popularity.
"Swing Habana is one of the bars that packs out the most, and this is because of its projection. Social places need to earn a culture of respect and the fact that they are profitable businesses might encourage owners," she weighed in.
The appearance of companies like Airbnb, with an explicit non-discrimination policy that both hosts and guests have to abide by, might be one of the other driving forces behind this change.
"This platform has been like a kind of school for many people who started out here and have gone on to launch other businesses. I believe that this culture of respect will be reproduced in other spaces and Cuba will benefit from this new take on the customer/person offering a service relationship," Hernandez rounded up.