Amaury Gutierrez, a Cuban Musician Who Doesn't Miss an Opportunity
Musical Bridge from Cuba*
Osmel Almaguer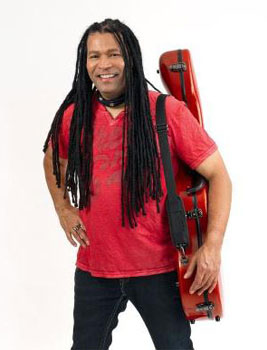 HAVANA TIMES — Amaury Gutierrez is one of those artists who combine talent and consummate success. Among his most important awards is a Latin Grammy for Best Singer-Songwriter Album, in 2011, which he received for his album Sesiones intimas, released the preceding year. With his debut recording entitled Amaury Gutierrez, he obtained his first Latin Grammy nomination and the sale of about 600,000 copies.
His music — a mixture of Trova, Bolero, Cha Cha Cha, American pop and Brazilian rhythms — doesn't miss out on anything when it comes to styles and sounds. He himself has defined it as "Pop Cubano." This is a verifiable truth if we take a look at those who have influenced him, artists such as Pablo Milanes, Caetano Veloso, Stevie Wonder and Andy Montanes.
He was born on September 9, 1963, in the central province of Villa Clara, and from early on he decided to enter the world of music, a path that began through a scholarship to the School of Art Instructors. At his conservatory, he majored in choir directing, and in addition he has mastered two instruments: the piano and the guitar.
After graduating, he carried out his required social service work in remote mountain areas of Cuba. This was where he came into contact with many of the traditional rhythms that nurture his music today.
Before permanently settling in Mexico, a country where the "conditions for (his) professional development are ideal," he worked with then "national trumpeter" Arturo Sandoval, and he later joined the group "Afrocuba."
In his current country of residence he has also shared the stage with others who live there, artists such as Pancho Cespedes and David Torrens.
He has recorded a number of albums: Amaury Gutierrez, 1999; Piedras y Flores, 2000; Alma Nueva, 2001; Se me pego tu nombre, 2004; Pedazos de mi, 2006; and Sesiones intimas, 2010.
"No soy" (I'm not)
CD: Piedras y flores (Stones and Flowers)
I'm not what you dream. / I don't look like your ideal, / and I don't want you to be my owner. / So, I only want a nice love and to be able to count / on you.
I'm like someone who's haunted / an endangered romantic, / and I swear to you that what I've experienced / I've spent chasing some heart / similar to yours.
I'm not so smart, nor so shy. / I'm not addicted, but I'm obsessive. / Occasionally I come across muses that fly by, flying, flying over my head.
There are women of all colors. / There are women of all flavors / and without flavors. / But there are some that are / like a season / where you have to stop and ask for water. / To ask for water, baby. / To ask for water, baby.
I'm not what you dream. / Nor do I think I'm the worst. / Love, you are planted in the middle of my veins. / There's a destiny that looks at us, / think about it very well, / that's why I say…
Chorus: I'm in love. I'm a little crazy.
In love, a little crazy.
Chorus: Oxygen, my love, is what I need.
I dream of having something with you.
Chorus: I'm in love. I'm a little crazy.
In love, a little crazy. / A little crazy, my heart, that's why I say…
In love, a little crazy. In love with your love, oh, babe.
Chorus: Oxygen, my love, is what I need.
I dream of having something with you.
This is an easy song to listen to, backed predominantly by brass and with a slow and pleasant cadence. It has some language that's almost rap: "I'm not so smart, nor so shy […] to ask for water, baby," as well as some chorus lines that go beyond the main tone of the song.
The lyrics, generally well written, commit some grammatical abuse; sacrifices that must have been made by the author in search of a particular meter. This is an evil perpetrated by many Cuban composers, who frequently even alter verb tenses for the same purpose.
The theme of love is perhaps the most recurrent in the history of music, so it becomes very difficult to speak of love these days without resorting to clichés. However, in this song Amaury Gutierrez succeeds to some extent; he saves that lyrical detachment, which he reaffirms with the instrumental work.
The words, in essence, talk about that ideal love that we all trace in our minds and that we would all like to find. Amaury speaks to the woman who he approaches, and he does so with an interesting association between the act of "stopping to ask for water" and the loves of a haven, that also relieve his wounds.
Stopping to ask for water is a typical element of Cuban travelers. His inclusion of it in these lines with "romantic pretensions"(?) helps to refresh this often mistreated theme of amorous vicissitudes.
From the discursive viewpoint, the third verse, almost in its entirety, constitutes a break. The lyrical subject is interrupted by the other egocentric individual that he characterizes himself to be and he alludes to this — another common vice — in his creative process.
For a listener without much aesthetic concerns, the song could be heard without perceiving any apparent irregularities. There are no aggressive or discordant sounds, no difficult concepts to grasp, and Amaury Gutierrez, with his excellent skills as a musician and singer, champions this to make it one of his best albums.
—–
(*) A Musical Bridge from Cuba: This is an effort to find new bridges that promote communication between peoples of the diverse regions of the planet. I will be using simple narration in a series of articles to connect with those who are interested in the messages transmitted by Cuban songs, which due to their limited commercial potential and the difficulties posed by their translation, languish in a state of communicational stagnation – despite their being true jewels of Cuban culture.